Vietnamese Summer Rolls

TOP RATED
12 Have Dabbled
ABOUT THIS EVENT
Event Category
Food & Drink
Event Overview
Join us for our "Taste Test" series with LTH Forum!

Class topic: Fresh Vietnamese Summer Rolls and Dipping Sauces

Do you always have more herbs from your garden than you know what to do with? Vietnamese Summer Rolls (aka Fresh Spring Rolls) are the answer. You can go the traditional route or infuse it with your creativity and leftovers from your garden and/or fridge. Come learn how to roll like a pro—and enjoy this fresh, delicious, healthful snack that you can make at home!

This hands-on class is BYOB. Come hungry!!
Minimum age
All ages welcome
Cancellation Policy
Location
MORE ABOUT YOUR HOST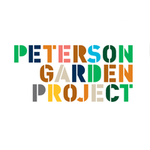 TOP RATED
My-Hien Ngo (pronounced mee-hen know) grew up in a family that is serious about eating well, so much so that her father opened a fine dining establishment so that he would always have access to great food. Born in Saigon, Vietnam, and raised in Saigon and then Columbus, Ohio, she travels each year to Europe to visit her parents and siblings to continue her dining adventures. Vacations are always focused around the most important objective, good and interesting food.