Three Ways To Make Wontons- "Taste Test" Series

TOP RATED
7 Have Dabbled
ABOUT THIS EVENT
Event Category
Food & Drink
Event Overview
Join us for our Taste Test Series!

Class topic: Three Ways To Make Chinese Wontons!

Learn to make one of the most popular Chinese dishes: Wontons! Instructor Ann Shih-Hoellwarth is a retired scientist and former culinary instructor who loves to share her culture with new people. In this hands on class, you'll learn how to make a few delicious fillings, and you'll prepare wontons three ways:

– Wonton Soup
– Fried Wontons
– Shao Mai (steamed wontons)

Come hungry- we'll sit down to enjoy our feast at the end of class. This class is BYOB, and vegetarian options will be provided.

About the "Taste Test Series:

The" Taste Test" series is designed for anyone who has a special skill they'd like to share and wants to teach a class at the kitchen. These classes will offer a low-pressure environment for first time teachers, or experienced chefs, to try out new class ideas on the public. These weeknight classes will be BYOB, and will be $25 or under. Based on feedback from the students, popular classes may be added into our regular general programming. If you'd like to teach a "Taste Test" class, please email Jen Berman at jberman1130@yahoo.com.
Minimum age
All ages welcome
Cancellation Policy
Location
MORE ABOUT YOUR HOST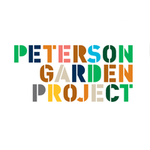 TOP RATED
Ann is retired scientist with many years of Chinese culinary arts teaching experience. Ann has taught regional Chinese culinary courses at the Field Museum and Chicago Park District/Culture Center, as well as giving tours of Chinatown. She also teaches various Chinese cultural art forms such as calligraphy, scroll making, and brush painting. Ann has a PhD in Endocrinology/Reproductive Physiology, and enjoys cooking, gardening, painting, singing, teaching and traveling.