The Art of Maki: Sushi Rolling

TOP RATED
ABOUT THIS EVENT
Event Category
Food & Drink
Event Overview
Ever wonder how beautiful sushi rolls are made?

Learn the traditional art of making maki in this hands-on class and become a student of this long-standing Japanese culinary art form. Chef Alvin Yu is a personal chef who is thoroughly versed in many traditional cuisines. He will guide you through rolling, shaping, and cutting techniques, as well as how to shop for the right fish and what tools you need for success. Then we'll sit down together to enjoy the delicious rewards of our efforts! This class is BYOB.
Minimum age
All ages welcome
Cancellation Policy
Location
There are currently no upcoming dates scheduled for this Dabble. Log in to an account message the host or add to your bucket list to be automatically notified when new dates are posted.
MORE ABOUT YOUR HOST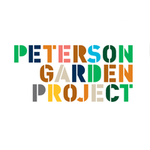 TOP RATED
Originally from San Francisco, California, Chef Alvin Yu has spent a large portion of his life in the kitchen. At an early age, he found himself assisting in the kitchens of his father's Cantonese banquet-style restaurants. These experiences inspired Chef Yu to pursue learning everything there was to know about the culinary arts. In 2005, he started Fyusion Dining (www.fyusiondining.com). Chef Yu eventually developed a vision of dining that culminates in a feast for the senses – exquisite décor, expertly prepared cuisine, and a passion for encouraging patrons to explore the limitless diversity of the culinary world. Chef Yu is a premier member of the United States Personal Chef Association.