Cooking The Books: "Low & Slow 2" BBQ with Gary Wiviott!

TOP RATED
ABOUT THIS EVENT
Event Category
Food & Drink
Note: This is a multi-session event series. By purchasing the event package, you acknowledge that you can attend all event dates included below.
Event Overview
Cooking Class + Book Club = Cooking the Books!

Join us for the next in a series of cooking classes based on cookbooks! Hosted by cookbook aficionados Maribeth Heeran and Jennifer Berman, we'll be exploring a different cookbook each month. This month we're excited to welcome guest cookbook author Gary Wiviott of Low & Slow 2: The Art Of BBQ, Smoke Roasting, and Basic Curing.

With pit master Gary Wiviott's don't over-think it philosophy, you'll be ready to flaunt your charcoal mastery and hone your barbecue skills just in time to show them off to your friends this summer. In this demo class, you'll learn how to make mouthwatering barbecue and smoke-roasted meats without fail. Gary will demonstrate and sample a few recipes from his book, such as Brisket with Texas BBQ Sauce and Lexington Red Slaw. Copies of the book will be available for purchase at the end of the class, as well as a book signing!
Minimum age
All ages welcome
Cancellation Policy
Location
There are currently no upcoming dates scheduled for this Dabble. Log in to an account message the host or add to your bucket list to be automatically notified when new dates are posted.
MORE ABOUT YOUR HOST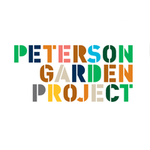 TOP RATED
About The Authors: Gary Wiviott and Colleen Rush
Wiviott is currently the pitmaster of Barn & Company in Chicago and sits on the board of directors for the Illinois Barbecue Alliance. He is the co-founder of the Windy City Barbecue Classic and an active voice in the national barbecue scene, including TheSmokeRing.com and the Society for the Preservation of Traditional Barbecue. Wiviott has appeared on Bizarre Foods with Andrew Zimmern and in local and national publications ranging from the Chicago Tribune to Forbes to Rachel Ray Magazine. He is also deeply involved in the Chicago food community (he was one of the founders of LTHForum.com, the Chicago-based culinary chat site). With this release of his book, "Low & Slow: Master the Art of Barbecue in 5 Easy Lessons" (Running Press, 2009) — co-authored with the talented, stupendously linear food writer, Colleen Rush — Wiviott turned his popular online barbecue tutorial into one of the most authoritative and intuitive step-by-step guides to learning how to make barbecue.