Square Foot Gardening

TOP RATED
11 Have Dabbled
ABOUT THIS EVENT
Event Category
Education
Event Overview
Want to start gardening in your home, community garden or condo yard? Join our certified Square Foot Gardening™ instructor to learn the basics of this popular gardening method. Square foot gardening is well-suited for beginning gardeners, as it provides a tried-and-true method for planting, as well as more experienced gardeners who want to grow a variety of different edible plants in a small space.

Upon completion of the two-hour session, you will have all the knowledge you need to have a successful start to your edible garden this spring.

Minimum age
All ages welcome
Cancellation Policy
Location
There are currently no upcoming dates scheduled for this Dabble. Log in to an account message the host or add to your bucket list to be automatically notified when new dates are posted.
MORE ABOUT YOUR HOST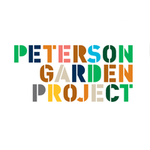 TOP RATED
Peterson Garden Project is a not-for-profit organization, and we're looking to inspire everyone we meet to grown their own food and community. If you love the taste of a homegrown tomato, are curious about growing food yourself, and would like to make urban gardening the norm, not the exception — then we're looking for you!