Demystifying Masala: The Secret to Indian Spice Blends

TOP RATED
ABOUT THIS EVENT
Event Category
Food & Drink
Event Overview
Understanding Indian spices and how to blend them can be a bewildering experience. In this demo class, you will learn about the origins of common Indian spices, and what makes each spice blend (or masala), different from one another. Chef Ronak will demonstrate how to make and utilize two common spice blends — Chai Masala in a traditional chai as well as Garam Masala in chole, a chickpea stew. Tasting samples will be provided, and students will also be able to create their own personalized masala to take home.

This class is vegan, and gluten-free.
Minimum age
All ages welcome
Cancellation Policy
Location
MORE ABOUT YOUR HOST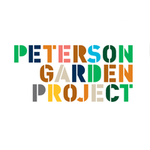 TOP RATED
Chef Ronak Patel gained a love of preparing and eating eclectic foods at a young age. His parents welcomed his company in the kitchen and introduced him to food from around the world. After first pursuing his interest in film at Columbia College, Ronak decided to pursue his love of cooking at Le Cordon Bleu Chicago. During culinary school, Ronak completed an externship under Chef Maneet Chauhan at Vermilion. Ronak has worked for catering companies throughout the Chicagoland area, including Chef Daniel Private Dining, Urban Chef Chicago, Gourmet Gorilla, Aramark at Loyola University, Levy Events, The Perfect Dinner, Revel Central and Crème Crafted Parties and Catering. Since May 2014, Ronak has been the owner and private dining chef at Chef Ronak (chefronak.com). Ronak taught his first class at Peterson Garden Project Community Cooking School in July 2015. Since then, he has also taught workshops at the Sugar Beet Food Co-op and has become a volunteer Instructor Assistant for elementary school students in Chicago through Purple Asparagus.