Indian Cooking: Biryani 101

TOP RATED
ABOUT THIS EVENT
Event Category
Food & Drink
Event Overview
Indian Cuisine is heavily influenced by religious and cultural choices and traditions. The cuisine varies significantly within the various states in India, and is still evolving as a result of the nation's cultural interactions with other societies. As an example, there is Central Asian influence on North Indian cuisine from the years of Mughal rule.

In this hands-on class, get ready to learn everything you need to know about whipping up authentic Biryani at home. Apart from learning how to make Biryani, instructor Monisha will also teach the unique blend of spices that are a characteristic of Indian and Singaporean cooking, as well as cooking techniques and tips on where to shop for Indian ingredients. Join us on a culinary experience of diverse and rich flavors. We'll end the class sitting down at our community table to enjoy the delicious meal we prepared together! This class is BYOB.
Minimum age
All ages welcome
Cancellation Policy
Location
There are currently no upcoming dates scheduled for this Dabble. Log in to an account message the host or add to your bucket list to be automatically notified when new dates are posted.
MORE ABOUT YOUR HOST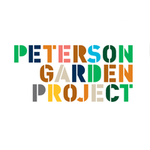 TOP RATED
An Engineer by training, Monisha is passionate about cooking and enjoys putting her own spin on traditional recipes to enrich flavors. Monisha is from Singapore – where it's always summer. Her interest in cooking got piqued as she learned how to mix spices from her mom and grandmother. She usually mixes her own blend of spices to add to her dishes. Her hobby is called Masala Me Foods, where she primarily sells her spice mixes. Classic Indian cooking with a hint of Singapore flavor is her favorite style of cooking. She is conscious to texture, visual appeal, healthy eating and cooking technique. Her ethos is fresh, indulgent and innovative cuisine. Monisha has previously held cooking classes at Peterson Garden Project's Community Cooking School and also at Fusionopolis in Singapore. When it comes to cooking, Monisha says: "Cooking bonds people, so always have a sous chef or be the sous chef!"