Craft Cocktail Class

TOP RATED
ABOUT THIS EVENT
Event Category
Food & Drink
Event Overview
Syrups, shrubs, switchels, and squashes, the four S's of a great home bar. When a bartender crafts a new cocktail, they frequently make one or more of the above to create something exciting and unique. Mixology doesn't need to be a mystery- if you have an arsenal of great flavors to play with, it can be quite easy to create your own signature creation!

In this workshop, cocktail expert Ryan Rezvani will take the mystery out of making the various cordials. You'll get a brief history of their genesis and usage; demonstrations of blending, puréeing, concocting, and infusing; and a guided hands-on creation of one of each variety to take home. You'll leave with the recipes, 4 containers of your homemade beverage enhancers, and a new outlook on making your own delicious cocktails.

This class is BYOB, so if you wanted to try your creation out in a cocktail at the end of class, you're encouraged to bring your favorite liquor! We'll have some cocktail ingredients as well.
Minimum age
All ages welcome
Cancellation Policy
Location
MORE ABOUT YOUR HOST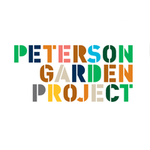 TOP RATED
Ryan Rezvani is the cocktail director and head bartender at Ampersand Wine Bar in Ravenswood. He also is co-founder/co-creator of the bitters company The Bitter Ex, Chicago's only handmade bitters company. A Loyola University graduate, he was a CPS teacher for too many years, so he turned his passions and enthusiasm to the Chicago bar and restaurant scene, learning the painstaking details and creative process of making all elements of a cocktail (short of distilling his own alcohol). Making bitters, shrubs, & syrups has become one of his niche areas of mastery, showcasing his efforts within Ampersand's cocktail program which Phil Vettel of the Chicago Tribune referred to as "impressive". His company The Bitter Ex will be launching their first line of production in summer/fall of 2016.