Seed Sowing Workshop

TOP RATED
7 Have Dabbled
ABOUT THIS EVENT
Event Category
Fitness & Wellness
Event Overview
Eager to get a jump start on the growing season? In this class we will discuss how seeds sprout, and how you can re-create the right germination conditions indoors or in your outdoor garden plot. We will talk about seed-starting dates, sanitation, best seed-starting mixes, navigating the information on a seed packet and why wind or a fan is important for young plants!

For the hands-on portion we will:

-demonstrate the correct level of soil moisture, watering methods and planting depth

-show a variety of different containers for planting seeds, and setups for achieving optimum light and temperature

-do germination tests

-go over next seedling 'next steps' – fertilizing, potting up, and transplanting

You will go home with your own tray of seeds to germinate, as well as more for planting later!

Minimum age
All ages welcome
Cancellation Policy
Location
There are currently no upcoming dates scheduled for this Dabble. Log in to an account message the host or add to your bucket list to be automatically notified when new dates are posted.
MORE ABOUT YOUR HOST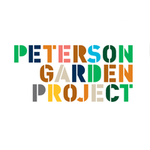 TOP RATED
Peterson Garden Project is a not-for-profit organization, and we're looking to inspire everyone we meet to grown their own food and community. If you love the taste of a homegrown tomato, are curious about growing food yourself, and would like to make urban gardening the norm, not the exception — then we're looking for you!