Baking 101: Cookies

TOP RATED
ABOUT THIS EVENT
Event Category
Food & Drink
Event Overview
Free yourself from printed recipes and let your imagination lead the way to delicious homemade cookies! This class is great for beginning bakers, or intermediate bakers in need of a refresher.
In this demo class, we'll cover the basics behind achieving a perfectly baked cookie, and you'll learn how to modify recipes or create your own recipes from-scratch.We'll show you how to use a few basic ratios of ingredient types to customize your own cookie flavors, and we'll even have gluten-free and nut-free options to sample!

Join us in the kitchen for this sweet opportunity to learn the secrets to baking success, and leave with the confidence you need to do it at home! Recipes and tasting samples provided. This class is also BYOB.
Minimum age
All ages welcome
Cancellation Policy
Location
There are currently no upcoming dates scheduled for this Dabble. Log in to an account message the host or add to your bucket list to be automatically notified when new dates are posted.
MORE ABOUT YOUR HOST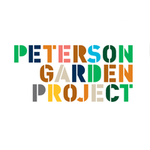 TOP RATED
Lindsay comes from a family full of great cooks, and baking was part of her childhood. She learned by doing, and has spent many years in professional kitchens, namely as Assistant Pastry Chef at Molly's Cupcakes, and Assistant to Chef Amanda Rockman at The Bristol. After a 5 year career in pastry, she left the restaurant world to work for Peterson Garden Project, and follow her passion for cooking education. She is now the Program Manager for PGP's Community Cooking School, and loves creating custom cakes, cookies, and pastries for people through her independent business- Sugar Loaf (www.sugarloafcake.com).