Plant Powered Meals: Hold The Gluten

TOP RATED
5 Have Dabbled
ABOUT THIS EVENT
Event Category
Food & Drink
Event Overview
This class will empower you with the knowledge you need to cook healthy food that is simple to make and simply delicious! Instructor, Lilly Saouli, will focus on plant based meals that are gluten-free, while being flavor FULL! If you have sensitivity to gluten or dairy, and have trouble finding inspiration in your daily diet, this class is for you!

In this hands-on class, we'll focus on nutritious and delicious gluten-free recipes such as:

Buckwheat Tabouleh
Quinoa Patties
Sweet Corn soup with peaches
Watermelon green juice

We'll end the class sitting around the farm table together to enjoy the meal we created! This class is BYOB, and the recipes are dairy-free, gluten-free, and vegetarian.
Minimum age
All ages welcome
Cancellation Policy
Location
MORE ABOUT YOUR HOST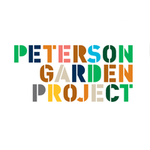 TOP RATED
Lilly grew up between Algiers and Paris, where her love for cooking was nurtured in her mother's pastry bakery shop and home kitchen. At the age of 8, the highlight of her time in the kitchen was licking spoons, pots, and pans of all the delightful foods and pastries prepared by her mother. Once in the U.S, she decided to return to school to rekindle her passion for cooking and baking, and graduated from the French Pastry School in 2006. After working at different hotels and restaurants, she landed a job at Whole Foods Market where she fell in love with healthy eating and healing the body through smart food choices. Lilly is passionate about health and nutrition and is committed to inform and empower her students to make better food choices and feed their body with the nutrients it needs for optimum function and self-healing.