A Summer Harvest: Tomatoes

TOP RATED
ABOUT THIS EVENT
Event Category
Food & Drink
Event Overview
It's harvest time, and nothing beats a home-grown tomato fresh off the vine! In this demo class, you'll learn about different types of tomatoes, and which are best for slicing, sauces, etc. We'll teach you how to harvest, store, and prep them, and you'll learn a few simple and versatile recipes that will leave you with a million different ways to enjoy tomatoes all year-round. If you are a home or community gardener, a CSA subscriber, or just a frequent farmers market shopper, this class is for you!
Minimum age
All ages welcome
Cancellation Policy
Location
There are currently no upcoming dates scheduled for this Dabble. Log in to an account message the host or add to your bucket list to be automatically notified when new dates are posted.
MORE ABOUT YOUR HOST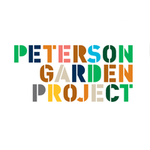 TOP RATED
Chef Fresh is a Southern girl transplanted to Chicago. She's a community-based activist surrounding food and food security extensively in communities of color, with youth and with Elders. An engineering and physics nerd turned chef, she has professionally studied cooking in Thailand and the U.S. and has worked in elite kitchens, including Google and Facebook. She is honored to be the Resident Chef of the Community Cooking School and can't wait to cook with everyone.