Summer Preserving: DIY Giardiniera Pickles

TOP RATED
ABOUT THIS EVENT
Event Category
Food & Drink
Event Overview
Giardiniera, that ubiquitous Chicago condiment, is a perfect pickle to take advantage of the best peak-summer produce. Come learn how easy it is to make your own, whether you like it spicy or mild, topping an Italian beef or as part of a picnic pickle platter.
Join us for this hands-on class designed for the novice canner as well as the seasoned pickler looking for inspiration. We'll discuss the difference between "quick" pickles and canned pickles and review the basics of pickling science and boiling-water-bath canning, including information on food safety and how to store your newly canned goods.
Hands-on, BYOB, vegetarian-friendly.
Attendees will make and take home their own jar of pickles. We'll end class with dinner around our table.
Your ticket directly supports a senior, child, refugee, or other community member participate in our free educational programming. Thank you!
Minimum age
All ages welcome
What's Provided
Ingredients, supplies, and recipes
Cancellation Policy
Location
MORE ABOUT YOUR HOST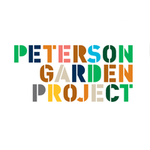 TOP RATED
Learning together in the garden, and kitchen, does much more than put fresh, nutritious food on the table. It helps build stronger communities, connect us to cultural heritage, improve public health and create a more sustainable, resilient city. Peterson Garden Project is a not-for-profit organization, and we're looking to inspire everyone we meet to grow and cook their own food and build community. If you love the taste of a homegrown tomato, are curious about growing food yourself, or are looking for a place to learn basic home cooking skills and make new friends over delicious food— then we're looking for you!