Kimchi 101: "Taste Test" Series

TOP RATED
ABOUT THIS EVENT
Event Category
Food & Drink
Event Overview
Join us for our Taste Test Series!

Class topic: Kimchi 101

Put a little spice in your life by learning how to make this beloved Korean side dish! Join us for this hands-on class, as we learn about the history and importance of kimchi in Korean culture.

We will learn about the many uses of kimchi, and also taste it in different stages from fresh to fermented. Then each attendee will make a classic kimchi with napa cabbage to take home. Instructor Andy Lim will also demonstrate how to make a Kimchi Pork Stew, which we'll eat at the end of class, so come hungry!

This class is BYOB.

About the "Taste Test" Series:

The" Taste Test" series is designed for anyone who has a special skill they'd like to share and wants to teach a class at Peterson Garden Project's Community Cooking School. These classes will offer a low-pressure environment for first time teachers, or experienced chefs, to try out new class ideas on the public. These weeknight classes will be BYOB, and will be $25 or under. Based on feedback from the students, popular classes may be added into our regular general programming. If you'd like to teach a "Taste Test" class, please email Jen Berman at jberman1130@yahoo.com.
Minimum age
All ages welcome
Cancellation Policy
Location
MORE ABOUT YOUR HOST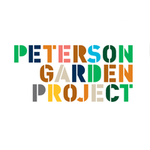 TOP RATED
Andrew (Andy) Lim started cooking in 2011, when he helped a friend open a Korean restaurant in Arlington Heights, IL. Inspired to cook full time, Andy started cooking professionally at the Bristol as prep cook beginning of 2012. During that time, he helped open a Korean bar in Morton Grove, IL. In 2013, he was promoted to sous chef of The Bristol. Recently, Andy took a hiatus from Chicago to spend the summer in Oakland, CA , helping to open a pizza restaurant. Now, Andy currently works at Formento's Italian Restaurant in the West Loop.