A Fall Harvest: Herbs

TOP RATED
ABOUT THIS EVENT
Event Category
Food & Drink
Event Overview
Ever wonder what to do with that huge bundle of herbs from the store?

Perhaps you have a robust herb garden at home, and want get the most out of your home-grown herbs so they don't go to waste? In this demo class, you'll learn tips on storing and prepping your herbs, and discover how to use them in anything from infused vinegars to home-made syrups, sauces, and even desserts.

Instructor Sarah Mallin will demonstrate some creative recipe ideas, which you'll get to sample in class, and you'll also make your own take-home treat!
Minimum age
All ages welcome
Cancellation Policy
Location
There are currently no upcoming dates scheduled for this Dabble. Log in to an account message the host or add to your bucket list to be automatically notified when new dates are posted.
MORE ABOUT YOUR HOST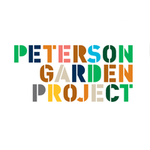 TOP RATED
Sarah Jane Mallin is an artisanal pie maker and versatile chef. She fell in love with growing and cooking food as a child while working on her grandparents' 1,000-acre farm in Ohio. Even though she has attended classes at Le Cordon Bleu, The French Pastry School, and The Chopping Block, Sarah learned the most valuable lessons about cooking from her mother and grandmothers. She founded her pie making and wellness company, Pyrite Sun, to enrich connections between how we breathe, eat, and grow. Sarah's cooking classes invite you integrate how you prepare, eat, and experience the food you make. Rather than merely following a recipe, you will learn simple ways to be creative, confident, and engaged in the process of nourishing yourself.