Fermentation 101: Pickles & Sauerkraut

TOP RATED
ABOUT THIS EVENT
Event Category
Food & Drink
Event Overview
Learn to make your own fermented vegetables! In this demo class, you'll learn the basics of why we ferment food, and the health benefits and detoxifying properties associated with fermentation. Experienced instructor Greg Tefs will discuss popular pairings for fermented vegetables while you enjoy a tasting of kitcherie, a staple comfort food from India made from lentils, rice, and spices. You'll learn how to make homemade sauerkraut and pickles, and leave with the confidence you need to try it at home!
Minimum age
All ages welcome
Cancellation Policy
Location
MORE ABOUT YOUR HOST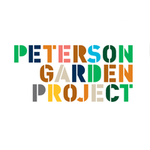 TOP RATED
Chef Greg Tefs is a classically-trained chef and for nearly 12 years worked as a Chef Instructor at Le Cordon Bleu Chicago. He brings proven culinary technique to a wide range of international cuisines. Chef Tefs believes in the locavore philosophies of reducing the distance from farm to table and using produce available in-season at peak flavor and freshness. His current fascination is healing through nutrition, especially the restorative powers of fermented foods.