Poultry Butchering Basics

TOP RATED
ABOUT THIS EVENT
Event Category
Food & Drink
Event Overview
Learn how to get the most out of a whole chicken and turkey from a pro! Even at Whole Foods, a whole chicken is sometimes only $1.99 per pound, but boneless skinless chicken breasts can run $7.99 per pound. Knowing how to do the butchering yourself can save you some serious dollars. In this class, professional butcher Ariel Diamond will demonstrate how to break down a chicken in a number of surprisingly easy and delicious ways, including:

- deboning your own chicken breasts and thighs
- breaking down a whole bird into into six, eight, and ten pieces
- - "spatchcock" or butterfly a whole chicken — great for the grill!

She will also cover tips for freezing and thawing meat correctly, and how to use the bones to make chicken stock. Lastly, she'll demonstrate how to cook turkey to perfection, just in time for the holidays! You'll learn an easy cooking technique for a juicy Turkey Roulade, and recipes & tasting samples will be provided. This class is BYOB, and we'll be using chicken from Holzkopf's Meat Market.
Minimum age
All ages welcome
Cancellation Policy
Location
There are currently no upcoming dates scheduled for this Dabble. Log in to an account message the host or add to your bucket list to be automatically notified when new dates are posted.
MORE ABOUT YOUR HOST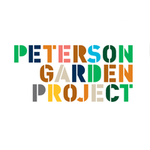 TOP RATED
Ariel Diamond used to be a professional meatcutter, and she is now she is a professional web developer who cooks lots of meat for her family and friends. She likes to talk to people about meat and where it comes from, and she makes sure they feel comfortable cooking it. She even made an app to help people cook meat the optimal way: www.meat-match.me. Ariel has an unused degree in Environmental Studies from Wellesley College, scars on her arms from Green Zebra and Girl & the Goat, and a rabbit named Pat the Bunny.