Greek Cuisine! - "Taste Test" Series

TOP RATED
ABOUT THIS EVENT
Event Category
Food & Drink
Event Overview
Join Andrew Rowlas in the kitchen as he shares his family recipes, stories, and secrets to making traditional Greek food. In this hands-on class, you'll learn how to make an appetizer, main course, and dessert, and learn the stories behind the traditional preparations of each dish. This class will conclude with a family-style meal where we can all share and celebrate the new skills we learned!

MENU:
Taramasalata (Salted Cod Roe Dip)
Spanakorizo (Spinach and Rice)
Koulourakia (Cookies)

This class is BYOB!

About the Taste Test Series

The "Taste Test" series is designed for anyone who has a special skill they'd like to share and wants to teach a class at PGP's Community Cooking School. These classes will offer a low-pressure environment for first time teachers, or experienced chefs, to try out new class ideas on the public. These weeknight classes will be BYOB, and will be $25 or under. Based on feedback from the students, popular classes may be added into our regular general programming.
Minimum age
All ages welcome
Cancellation Policy
Location
There are currently no upcoming dates scheduled for this Dabble. Log in to an account message the host or add to your bucket list to be automatically notified when new dates are posted.
MORE ABOUT YOUR HOST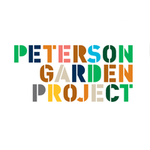 TOP RATED
Andrew Rowlas was a public school educator for 38 years in Indiana and with the Chicago Public Schools. He has also taught at the university level. His parents were Greek and he grew up familiar with the Greek cuisine. His father owned a restaurant in Marion, Indiana which served basic home cooked meals to the general public. He also experienced firsthand with Greek cooking in his own family and at his aunt's home which was his second home as both his parents worked long hours at the restaurant. Interestingly, the recipes which were passed down were not always using standardized measurements such as teaspoons, cups, pounds, etc. but often more directions such as "a handful of this ingredient or a pinch of that one." Andrew is excited to share his knowledge and family history of Greek cooking with the community.