Winter Preserving: Sunny Citrus

TOP RATED
ABOUT THIS EVENT
Event Category
Food & Drink
Event Overview
Winter is a great time to try new preserves thanks the abundance and variety of citrus fruit at the market--and citrus has more uses than a jar of marmalade. In this class, we'll make and can citrus curd, a delicious, creamy treat for tarts, cookies, or simply eating with a spoon!
In addition to water-bath canning, we'll also talk about using salt to make preserved lemons, a pantry staple in Middle Eastern cuisine.
This class is perfect for canning novices and veterans alike. Instructor Emily Paster will discuss the basics of water-bath canning, including safety and storage, plus ways to customize your preserves. You'll leave with the knowledge and confidence to try canning at home.
Attendees will make and take home their own jars of citrus curd and salt-preserved lemons.
Minimum age
All ages welcome
What's Provided
Recipe handouts
Cancellation Policy
Location
MORE ABOUT YOUR HOST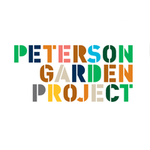 TOP RATED
Learning together in the garden, and kitchen, does much more than put fresh, nutritious food on the table. It helps build stronger communities, connect us to cultural heritage, improve public health and create a more sustainable, resilient city. Peterson Garden Project is a not-for-profit organization, and we're looking to inspire everyone we meet to grow and cook their own food and build community. If you love the taste of a homegrown tomato, are curious about growing food yourself, or are looking for a place to learn basic home cooking skills and make new friends over delicious food— then we're looking for you!