The Spanish Table: Paella!

TOP RATED
6 Have Dabbled
ABOUT THIS EVENT
Event Category
Food & Drink
Event Overview
Paella, jambalaya, risotto, biryani—many cultures have a signature dish of rice, spices, vegetables, and meat or seafood. What makes the national dish of Spain unique and so popular around the world? Come find out!

In this demonstration class, you'll learn about traditional paella and learn why the shape of the rice and the shape of the pan is important, along with other tips and tricks. You'll also learn how to customize paella to the seasons and your own tastes (including vegan options). At the end of the class, we'll sit down to a delicious paella feast.

Demonstration, BYOB, vegetarian-friendly. We'll end class with dinner around our table. 
Minimum age
All ages welcome
What's Provided
Recipe handouts, dinner.
Cancellation Policy
Location
MORE ABOUT YOUR HOST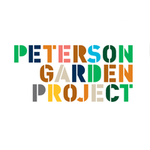 TOP RATED
Christina Bello comes from a family with a long history with food—growing, cooking, eating, and sharing. Cooking locally and seasonally has become both her passion and her daily bread, while her adventurous appetite has taken her around the country and abroad to learn what local, seasonal cooking tastes like elsewhere. When her passion escapes the bounds of her kitchen, she can be found outside learning to grill something new, at the farmers market doing a happy dance at the first sour cherry sighting, trading homemade jams and tarts at a Chicago Food Swap, or tending to her baby tomatoes at PGP's Edgewater garden. Her writing, recipes, and photography can be found on her blog, My Homespun Home.