Canning 101: Jams & Jellies

TOP RATED
ABOUT THIS EVENT
Event Category
Food & Drink
Event Overview
In The Kitchen with Chicago Market: Canning 101- Jams & Jellies

What better way to preserve summer fruits than by making jam? This hands-on class is designed for the novice canner as well as the seasoned one in need of a refresher. Master Canner Liat Shanan will discuss the difference between jams, jellies, chutneys and marmalade and cover the basics of boiling-water-bath canning, including information on food safety and recommendations on how to store your newly canned goods. You'll get a chance to make and can your own jar of seasonal fruit preserves in class, and leave with the confidence you need to do it with success at home!

About Chicago Market- A Community Co-Op

Peterson Garden Project has partnered with Chicago Market to provide unique cooking classes at our Community Cooking School. So what is Chicago Market? Chicago Market will be a big, bright, beautiful community-owned grocery store featuring local, sustainably farmed, organic produce, meat and dairy products, as well as all of the other staples you'd expect from your market. It will be a community hub where shoppers can enjoy the juice and coffee bar while attending workshops, classes, meetings and performances. It will educate its community about nutrition, ingredient sourcing and methods of food production. Find out more about Chicago Market at www.chicagomarket.coop.
Minimum age
All ages welcome
Cancellation Policy
Location
MORE ABOUT YOUR HOST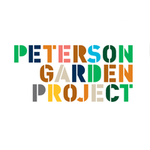 TOP RATED
Liat is a master canner and preserver, an avid gardener, a passionate supporter of sustainable urban and rural food production, an artist and educator, and a proud founder owner and Program Coordinator of Chicago Market – A Community Co-op. She teaches many classes at Peterson Garden Project's Community Cooking School, including pickling, canning, and homemade fruit preserves.