The Indian Table - Hands-on Home Cooking

TOP RATED
ABOUT THIS EVENT
Event Category
Food & Drink
Event Overview
Indian food is far more diverse than samosa, butter chicken, and saag paneer, especially when it comes to traditional homestyle dishes.
In this class, you'll learn how to make batata poha, the flattened rice and potato dish, and masala chai, two of Chef Ronak Patel's favorite dishes. Chef Ronak will also discuss some of the differences between Gujarati (west Indian) cooking and the northern Indian cuisine most of us are familiar with.
Flavorful, simple to make, and often vegetable-focused—come learn how Indian home cooking can be a great addition to your regular dinner rotation!
Hands-on, vegetarian-friendly, BYOB.
Minimum age
All ages welcome
What's Provided
Handouts, ingredients, supplies.
Cancellation Policy
Location
MORE ABOUT YOUR HOST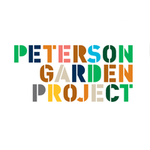 TOP RATED
Learning together in the garden, and kitchen, does much more than put fresh, nutritious food on the table. It helps build stronger communities, connect us to cultural heritage, improve public health and create a more sustainable, resilient city. Peterson Garden Project is a not-for-profit organization, and we're looking to inspire everyone we meet to grow and cook their own food and build community. If you love the taste of a homegrown tomato, are curious about growing food yourself, or are looking for a place to learn basic home cooking skills and make new friends over delicious food— then we're looking for you!