Avoiding Garden Pests and Diseases

TOP RATED
ABOUT THIS EVENT
Event Category
Education
Event Overview
If you're feeling a little discouraged because your garden was overrun with squash bugs, cucumber beetles or fungal disease last year, don't fret! There's a lot more a gardener can do than plant hybrids, spray with an anti-fungal or pick off insects. In this class we will explore insect development to predict when they will emerge, and plan our gardens to avoid the most voracious part of their lifecycles. We will also look at growth patterns of common plant diseases to prevent them from taking hold in the garden. Sound difficult? It's not! We'll have a certified horticulturist on hand to show you how.

You will go home with a list of recommended planting dates, biological control options and effective organic products to grow your best garden yet!

Minimum age
All ages welcome
What's Provided
handout
Cancellation Policy
Location
MORE ABOUT YOUR HOST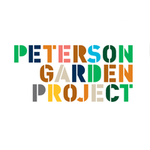 TOP RATED
Peterson Garden Project is a not-for-profit organization, and we're looking to inspire everyone we meet to grown their own food and community. If you love the taste of a homegrown tomato, are curious about growing food yourself, and would like to make urban gardening the norm, not the exception — then we're looking for you!