French Macaron Workshop

TOP RATED
11 Have Dabbled
ABOUT THIS EVENT
Event Category
Food & Drink
Event Overview
Learn to make everyone's favorite French cookie – the almond macaron! Dating back to the 8th century A.D., almond macarons continue to be the ultimate French pastry. In this intermediate baking class, professional pastry chef Jim Loellbach will guide you through all the steps for making perfect macarons – including troubleshooting tips.

You'll practice making meringue, mixing, piping, and baking. You'll also learn how to make Italian buttercream filling, and get ideas for other fillings, flavors, and decorations. You'll walk away with a dozen macarons to share (or not), and the skills you need to re-create them at home and impress your guests at your next dinner party! This class is gluten-free, and BYOB.
Minimum age
All ages welcome
Cancellation Policy
Location
There are currently no upcoming dates scheduled for this Dabble. Log in to an account message the host or add to your bucket list to be automatically notified when new dates are posted.
MORE ABOUT YOUR HOST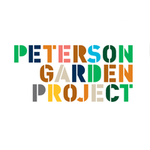 TOP RATED
Jim Loellbach is a professional chef in Chicago. As a child, Jim spent summers at his grandparent's small farm in Wisconsin where growing and preserving food was a necessity. At age 39, after a career as an aeronautical engineer working for NASA in Cleveland, Jim attended Le Cordon Bleu and made food and cooking his life. Hard work (and a bit of luck) landed him at the Four Seasons Hotel in Chicago where he got his true culinary education, learning everything from butchery to the intricacies of pastry under some of the best chefs in the industry. Since then he has worked in restaurants such as the Pump Room (as Banquet Sous Chef) and C Chicago (as Pastry Chef), before starting his own personal chef business. His experience with farm life, exceptional chefs, and worldwide cuisines has taught him to start with the highest quality ingredients, season, and cook them with care, and let them speak for themselves.