Photopolymer Intaglio

TOP RATED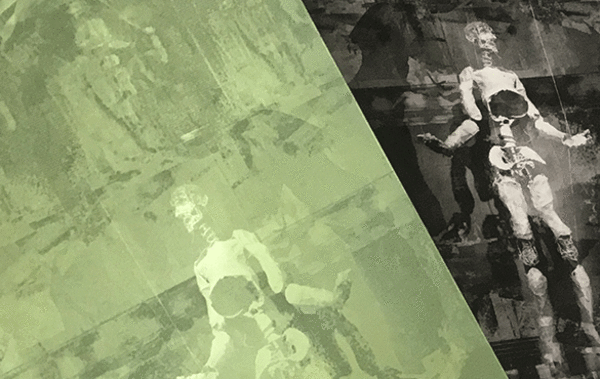 ABOUT THIS EVENT
Event Category
Arts & DIY
Note: This is a multi-session event series. By purchasing the event package, you acknowledge that you can attend all event dates included below.
Event Overview
Photopolymer Intaglio plates can capture every nuance of a continuous tone photograph, as well as direct drawing on transparent media. Using digital or handmade positives in combination with an aquatint screen, artists can easily simulate the look and feel of classic copperplate photogravure, montage, a variety of drawing techniques, or experiment with new directions. This class will benefit photographers and print artists looking to extend the tonal and textural possibilities of their artwork.
Students will work on a variety of plates to create a small series of prints of the 8-week series. Through these projects, students will test out tools and materials to determine optimum exposure and ink density for various approaches to image making, film output and plate processes. During the printing portion of the class, students will refine their inking and plate wiping techniques for controlled and consistent printing from intaglio plates.
Tuesday, May 14, 6:30pm-9:00pm
Tuesday, May 21, 6:30pm-9:00pm
Tuesday, May 28, 6:30pm-9:00pm
Tuesday, June 4, 6:30pm-9:00pm
Tuesday, June 11, 6:30pm-9:00pm
Tuesday, June 18, 6:30pm-9:00pm
Tuesday, June 25, 6:30pm-9:00pm
Tuesday, July 2, 6:30pm-9:00pm
What to Bring
2 plates are included in tuition. Students will need to supply their own plate & paper for final project.
Minimum age
All ages welcome
What's Provided
Supplies for class assignments.
Cancellation Policy
Location
There are currently no upcoming dates scheduled for this Dabble. Log in to an account message the host or add to your bucket list to be automatically notified when new dates are posted.
MORE ABOUT YOUR HOST

TOP RATED
Founded on the premise that art should be a democratic and empowering medium, Spudnik is committed to being an approachable and affordable print shop where professional printmakers merge with aspiring students; a space that encourages collaboration and the sharing of ideas.