Songwriter's Share Workshop

TOP RATED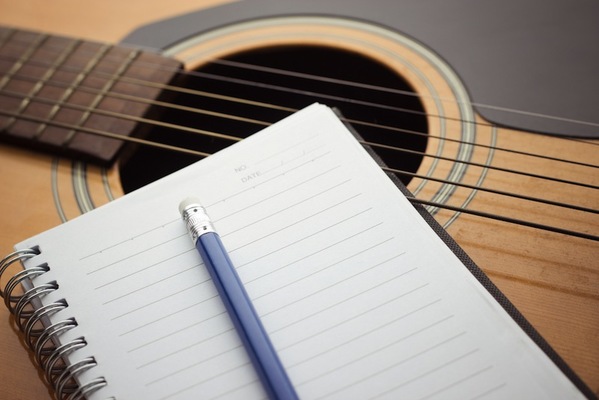 ABOUT THIS EVENT
Event Category
Arts & DIY
Event Overview
I know that I write more when I'm working with others, held accountable, and dedicating space and time to a group who has a mission. This class dedicated to songwriters who want loving ears on their works of heart, who want to meet with others to share, and build on writing skills.

It's true that songwriters benefit from an ear and an audience, and I believe that Creativity + Connection inspire genius! That said, in this class, you'll have the opportunity to share your songs with other songwriters and get feedback to make that song even better, or if it's so good, someone to applaud your creation. 

We'll start the workshops with a creative writing exercise that builds on each individual voice, allowing each of us to grow and learn from each other. Next we'll all share the seeds of the songs that we're working on, completed or not. It's up to you!
What to Bring
Copies of song lyrics, drinks/snacks to share are always welcome (optional)
Minimum age
All ages welcome
What's Provided
Feedback sheet, paper, and pencil
Cancellation Policy
Location
There are currently no upcoming dates scheduled for this Dabble. Log in to an account message the host or add to your bucket list to be automatically notified when new dates are posted.
MORE ABOUT YOUR HOST

TOP RATED
I have a mission! I want to bring people together to create, and grow a collective of curious creatives and artists in arms who wish to share their passion for making and hand crafting beautiful things for the pure joy of it. I believe all art comes from the soul, the architect, and the hands and eyes are the builders for those inspired ideas. I myself am a bead and jewelry enthusiast, but I want to gather makers of all arts to inspire, support each other, and share. I'd love to build a creative community, and bring together others who have a passion for making things. Lately I've dabbled in making malas, necklaces, beaded bracelets, leather wallets, cuffs. BUT I need to make more!
Abby Lee is my assistant and co-teacher and will sometimes teach my classes. Here is her bio:
Hi beautiful people! I'm Abby and I originate from the suburbs of Chicago, but traded the city lights for the mountain peaks! I am a bilingual Spanish special/general education teacher and an inspiring family and student advocate. I love working with all walks of life and growing everyday in new experiences. I love to explore and play outdoors, cook, see live music, watch movies, practice yoga and spend time with my friends and new wonderful people I meet. I am so excited to create wonderful works of art with everyone!