Wicker Park and Old Polonia Neighborhood Food Tour

TOP RATED
16 Have Dabbled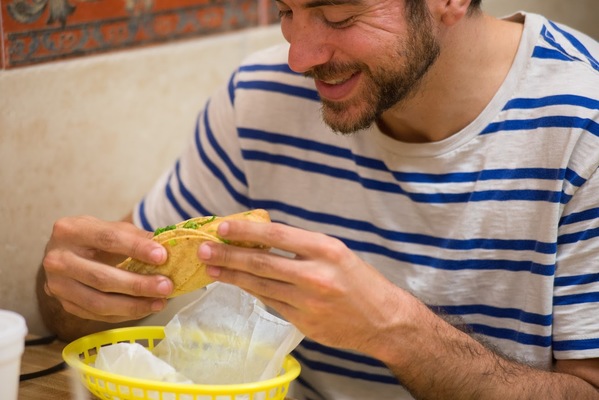 ABOUT THIS EVENT
Event Category
Arts & DIY
Event Overview
On our walking tour of the Noble Square and Wicker Park neighborhoods, we will explore the past and present of the people, architecture, and foods of these vibrant and very much changing communities. Studied by sociologists around the world for its rapid transformation in the '80s and '90s, the Wicker Park neighborhood had previously been home to gang bangers, drug addicts and prostitutes. Today it is often ranked in lists of "Coolest Neighborhoods" in America, and now neighboring Ukrainian Village and Noble Square are going the same direction, too.

The Chicago Detours kind of food tour means that beyond just eating, we are going to really learn. Over chile relleno tacos, we consider Mexican immigration to Chicago and Ashland Avenue's "taco row." We will sample home-style Polish food in a restaurant that feels just like going to visit your Polish grandmother. We'll consider Wicker Park's new, hip vibe with a gourmet doughnut from Stan's Donuts. Along the way we'll explore the impact of neighborhood changes as seen through architecture, from stepping into a stunning Polish cathedral to concluding inside a bank vault that is now a pharmacy.

Polonia and Wicker Park Walking Tour Highlights
* Step inside a dazzling Catholic Church
* Walk by Gilded Age Mansions on "Beer Baron Row"
* Eat Polish Food Like Grandma Used to Make
* Step Inside a Bank Vault, Now a Pharmacy
Polonia and Wicker Park Walking Tour Stories and Ideas
*Polish and Mexican immigration to Chicago
*The gritty history of the '60s and '70s
*Gentrification of Wicker Park in the '90s
*Current changes in Chicago neighborhoods

Wicker Park Walking Tour with Food Includes
* Expert guide commentary
* Special Gifts
* Tastings at top-rated establishments
What to Bring
Bring Ventra Card for CTA Fare
Minimum age
All ages welcome
Cancellation Policy
Location
There are currently no upcoming dates scheduled for this Dabble. Log in to an account message the host or add to your bucket list to be automatically notified when new dates are posted.
MORE ABOUT YOUR HOST
TOP RATED
I like wandering Chicago by foot, stopping to imagine what goes on inside unmarked buildings or where passersby are headed. I studied Chicago history, architectural history, and anything Chicago through my M.A. in the Humanities at the University of Chicago. My love for stories was enriched by my B.A. in Literature from the University of Michigan. My travel writing has appeared in print and online, including Rick Steves' Italy best-selling travel guides, the San Francisco Bay Guardian, and Chicago Like a Local. Chicago is a world-class city and I love to show it off as a Chicago tour guide.