ABOUT THIS EVENT
Event Category
Arts & DIY
Event Overview
Join us for this one-of-a-kind class! Make art with your Etch A Sketch!

​Unlock the mysteries of the Magic Screen in this 2 hour lesson with Jane Labowitch, aka Princess Etch A Sketch! This class will begin with fun, simple exercises and activities to get you comfortable with operating both knobs on an Etch A Sketch to create different shapes and objects. Each student will learn how to etch their names using blocky letters. The final project will be creating a portion of the Chicago skyline.

At the end of the lesson, Jane will teach you some quick tips on how to best capture photos of your finished Etch A Sketch renditions. You probably had an Etch A Sketch as a child, but with the Princess's help you will master the skills to be an Etch A Sketch artist! This class promises to be loads of fun.

Bring your Etch A Sketch from home, or you may use one that will be provided for the duration of the lesson.

Ages 12 and up

$30 per person


Minimum age
All ages welcome
Cancellation Policy
Location
There are currently no upcoming dates scheduled for this Dabble. Log in to an account message the host or add to your bucket list to be automatically notified when new dates are posted.
MORE ABOUT YOUR HOST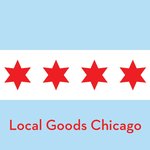 Jane Labowitch, AKA Princess Etch A Sketch, currently resides in Chicago.
Jane started playing with an Etch A Sketch when she was 4. She played with the toy so much in her childhood that she inadvertently taught herself how to properly operate the toy. From that point on her etching skills grew with her drawing skills. While obtaining a BFA in Illustration at the American Academy of Art, she further honed her Etch A Sketch abilities outside of the classroom. Her work has been featured on Reddit, CNN, the Huffington Post, Smosh, Buzzfeed, MTV, the Chicago Blackhawks Blog, the Disney Parks Blog, DeviantArt, I Want to Draw a Cat for You and more. She also won a cool trophy!