ABOUT THIS EVENT
Event Category
Arts & DIY
Event Overview
Learn the basics of Mixed Media Collage and take away an individual work of art. A hands on demo class using paint, paper, beads, stamps and more. If you have a special charm, cork, ticket or other paper item, bring it to the class to incorporate into your artwork.

Taught by Kathleen Toledano of Kathleen's Collection.

Mixed Media Art:
The idea of mixed media art is really quite simple. Rather than create a work in only one material such as oils for painting or clay for sculpture, a mixed media artist combines materials to make a visual work. Some famous combinations for mixed media art include metals and found items ("trash") in sculpture as well as the blending of painting, cutting, and stamping techniques in altered books and greeting card making.

For many amateur artists, mixed media art and mixed media-inspired crafts, like journaling and scrap booking are really accessible ways to express themselves. However, for anyone interested in either creating or acquiring mixed media art, it is best to understand the genre not by what it is, but by what it is not. In other words, mixed media art is limited to the visual arts.
What to Bring
optionally a special charm, cork, ticket or other paper item to incorporate into your artwork
Minimum age
All ages welcome
What's Provided
all materials are provided
Cancellation Policy
Location
There are currently no upcoming dates scheduled for this Dabble. Log in to an account message the host or add to your bucket list to be automatically notified when new dates are posted.
MORE ABOUT YOUR HOST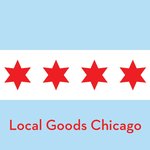 Kathleen Toledano mixed media artist and anthropologist
Her artwork comes from a passion for observing people and the world we live in. How we, individually and together, interact and view the world.
Kathleen's Kollection is the receptacle of all the artwork she creates: shadow boxes, jewelry, decorated handbags and home decorations. Her artistic process starts with one object or text; it may be a poem, or a vintage frame or purse that inspires an idea that she wants to express. From there she gathers items collected over many years to create unique art objects. Her artwork integrates found objects, vintage jewelry pieces as well as toys, paper, stamps, photographs and her own drawings and paintings. Each piece is unique.