ABOUT THIS EVENT
Event Category
Arts & DIY
Event Overview
Explore the traditional art of Mexican Tinwork.

You will use scissors to cut your own aluminum, and design (tool) your own work of art which you will make and take the same day! Make your art as simple or complex as your imagination takes you! Re-create your own original tinwork using everyday, accessible materials.

Some ideas of what you may complete in this class: a pair of earrings, a bracelet, holiday ornaments, gift tags, name plates, necklace pendant, book marks, shelf sitters, nicho, napkin holder, frame, crucifix, birds, Buddhas, make your own Frida, Diego, or flowers.

Tinwork is one of Mexico's most colorful crafts. Rooted in Spanish colonial times, the art of tin making has changed very little since. Figures are entirely handmade (cut, punched, embossed and soldered) by craftsmen using great precision and artistic flair. Originally painted with durable lacquer and enamel colors, tin figures are inexpensive, lightweight and long lasting.

***This class is for adults and teen
Minimum age
All ages welcome
What's Provided
All materials provided to create up to 3 pieces
Cancellation Policy
Location
There are currently no upcoming dates scheduled for this Dabble. Log in to an account message the host or add to your bucket list to be automatically notified when new dates are posted.
MORE ABOUT YOUR HOST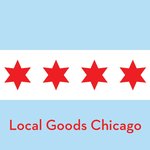 Taught by Daisy Roman, a former Chicago public school teacher who holds a Masters in the Art of Teaching (art) degree from Columbia College. As an art teacher, Daisy worked primarily with children who were of Mexican descent, who celebrated Day of the Dead at home. Daisy loves the bright colors, the beautiful flowers, the dancing skeletons, and the rich history that is involved in that celebration.