Wedding Invitation Workshop
ABOUT THIS EVENT
Event Category
Arts & DIY
Event Overview
Engagement season has peaked and the weddings are still a few months away. Which means, it's Invitation Season. This is the perfect time to learn about styles, trends, and budgets for 2013 weddings.

Designer, Brooke Randazzo Eggert, will share her best tips for choosing your perfect invitation that is within your budget. At the end, you'll have a chance to work one-on-one with Brooke to help best determine your weddings' paper needs.

So, if you are engaged and need to look for invitations but don't know where to start, this is the perfect class for you to attend. There are so many options available, it can be fun and overwhelming, all at the same time. This workshop is the best way to research invitations before getting online and using Google.

During the workshop, we'll identify the the different styles of: Paper, Printing and Invitation Pieces. We'll chat about whether DIY is worth it for you. We'll even chat about what it means when you order from a book, order online, or order with a custom stationer.

At the end of this workshop, you'll be able to identify the styles of invitations you like, the pieces your wedding will need for invitations and Day-of pieces, and be able to set a realistic budget for what you want and what you can afford.

Not too shabby for a 90 min workshop.
Minimum age
All ages welcome
Prerequisites
If you use Pinterest for planning your wedding, email me your Pinterest. Then, I can view and help get an idea of what you're looking for.
Please bring supplies to take notes.
Cancellation Policy
Location
There are currently no upcoming dates scheduled for this Dabble. Log in to an account message the host or add to your bucket list to be automatically notified when new dates are posted.
MORE ABOUT YOUR HOST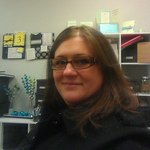 Brooke Randazzo Eggert is a professional wedding and invitation designer. As Creative Director of r3mg:: creative boutique, she works daily with engaged couples to guide their wedding wants from visions to reality.
Brooke specializes in design for weddings (invitations, save-the-dates, day-of pieces, accessories), social invitations (birthdays, baby showers), religious ceremonies, and event design (invitations and all coordinating pieces). Some people flutter at the thought of producing a major event with the most beautiful and key finishing touches, which bring it all together. Brooke, on the other hand, thrives on the challenge.
Brooke's workshops are very casual, low-key. We always have some food and drink on hand.