Winter Sowing | Virtual Workshop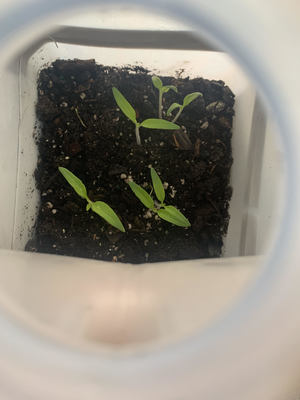 ABOUT THIS EVENT
Event Category
Arts & DIY
Event Overview
Proceeds will support The Alzheimer's Association
Looking for an affordable, low-maintenance way to start your seeds during these cold months? Winter Sowing is the perfect solution! No special trays or lighting needed. With common household materials, you can start your garden weeks or even months before the final frost. Kasey, owner of Vivant Gardening Services, will take you through her favorite varieties and other secrets to set you on the path to seed starting success. These tips are perfect both for pollinator plants and edible gardens alike! 
We are excited to present this session in support of The Alzheimer's Association. Learn about The Longest Day, a DIY fundraiser benefiting the Association, and join the fight by visiting their site here.
There are 5 million Americans, and 16 million caregivers, living with Alzheimer's. The Alzheimer's Association is based right here in Chicago. With offices across IL and chapters across the country, the Association is dedicated to providing care and support to people living with Alzheimer's and all other dementia, as well as their caregivers. 
Minimum age
1 years or older
What You Can Expect From This Experience
Budget Friendly Growing Tips
Upcycling Opportunities
Seed Starting Basics
Cancellation Policy
Location
Virtual
There are currently no upcoming dates scheduled for this Dabble. Log in to an account message the host or add to your bucket list to be automatically notified when new dates are posted.
MORE ABOUT YOUR HOST

Kasey Bersett Eaves started growing edibles and her treasured sunflowers at age two on family farm property in Southern Illinois. She hasn't sat down since! Just kidding … Now, as owner of Vivant Gardening Services, she spends her days making the act of gardening with edibles, natives and pollinator plants approachable to area residents, restaurants, schools, and more. Never daunted by the task of growing in a city's unusual spaces, Kasey loves finding creative and easily maintained growing solutions for city dwellers.