The Art and Craft of Collage

TOP RATED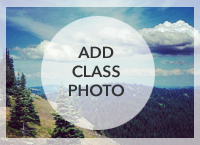 ABOUT THIS EVENT
Event Category
Arts & DIY
Event Overview
In 5th grade, we got in touch with our feelings mainly by interpreting the key card of the mood ring we just bought for a quarter from the vending machine. Now that we're older, however, there are other ways to therapeutically tune into our feelings... through the relaxing art form of collage making.

Whether you've got something you need to work out externally, or would just like a nice piece of art to fill that empty space on your wall, this Dabble class is an introduction to creating unique, color-focused collages. We'll clip photos, drawings, textures and words from magazines and books centered around our favorite color schemes, and spend some time chatting and arranging those pieces into pleasing and thought provoking designs.

Class will be structured with the first half hour for scouring compelling visuals, the next few hours for careful arrangement and editing, and the last half hour, if you choose to participate, for sharing our work and interpreting any feelings or meanings behind the final collage representations.

Instructor will provide art boards, paper cutters & cutting mats so the collages will have a finished look, as well as various papers, magazines, books, paper dyes, adhesives and acrylic varnish. If you want to get a jump-start on the class, you're more than welcome to begin collecting materials to use in your artwork, and all students can expect to leave feeling a little more zen and with a great final product to display in your home!
Minimum age
All ages welcome
Cancellation Policy
Location
There are currently no upcoming dates scheduled for this Dabble. Log in to an account message the host or add to your bucket list to be automatically notified when new dates are posted.
MORE ABOUT YOUR HOST
TOP RATED
Francine Gourguechon studied art at the School of Art Institute and Santa Fe Photographic workshops in New Mexico and Florence, Italy. She discovered the medium of collage years ago, and instantly fell in love due to its interesting, collaborative and relaxing nature. Francine began educating groups on the joys of collage at her former studio in California as well as in her present studio in Chicago. She enjoys helping people de-stress and channel their inner creativity through helping them create collages that they can be proud of.