Ceramics 101: Hand-building and Glazing a Lidded Jar (2 Sessions)

TOP RATED
23 Have Dabbled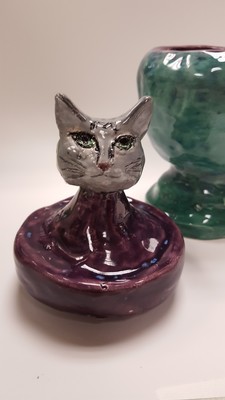 ABOUT THIS EVENT
Event Category
Arts & DIY
Note: This is a multi-session event series. By purchasing the event package, you acknowledge that you can attend all event dates included below.
Event Overview
This 2 session class will go over slab making, coil rolling, slipping and scoring, additive and subtractive techniques. You will make a jar with a lid, as serious or whimsical as you'd like! Each jar will be beautifully adorned with personalized designs and a unique shape. The jar will have a lid and base, which can be square or round.
2-5-16, 11am-pm
The first class will cover hand-building techniques and construction of the Jar. It will dry out for a week and return a fired ceramic piece ready for glazing.

2-12-16, 11am-2pm
The second class will cover glazing techniques and will be fired to a shine. A week later you may take your beautiful treasure home!

No experience is required for this course, I will provide ALL tools, materials and firings.

*Please note this is a 2 Session Class, If you are unavailable for one of the scheduled dates, let me know an we can work something out.
What to Bring
images for inspiration
Minimum age
All ages welcome
What's Provided
I provide all materials, tools and firings.
Cancellation Policy
Location
There are currently no upcoming dates scheduled for this Dabble. Log in to an account message the host or add to your bucket list to be automatically notified when new dates are posted.
MORE ABOUT YOUR HOST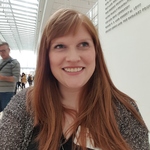 TOP RATED
Urban Oil Ceramics is the umbrella for all artisan goods and classes designed by owner Katie Netti. From oil lamps and plant decor to books and cards, Urban Oil is your one-stop shop for unique handmade and custom gifts. Katie focuses on sophisticated designs that use natural materials and found objects for her work, so all of her products are entirely handmade and unique. Although based out of Chicago (Logan Square), Urban Oil and its products are all available for shipping from the website in addition to their availability in local stores.
Katie teaches art classes in her home studio. From a jewelry making work-space, a ceramic glazing station or a book binding shop, her studio changes to accommodate the class type.
EXPERIENCE REVIEWS
Bobbi N.

Reviewed on 02/06/17