Cosplay Wigs: Ponytails and Pigtails
ABOUT THIS EVENT
Event Category
Arts & DIY
Event Overview
This class is for those who have already got the hang of costuming and wearing wigs. Maybe you have a wig and would like to know how to get it into the style you want? Maybe you have a wig that's made for wearing down but you'd like to know how to make it into that perfect up-do? This class will focus primarily on showing how our wig styles can be edited or changed to reuse and restyle them into ponytails and pigtails. A basic knowledge of wefting and how wigs are constructed is necessary to take full advantage of this class (though we are willing to answer questions, if you're not entirely sure.) No materials are needed or included, as all instruction will be done on demonstration wigs.

Ticket Price: $10
# of seats: 25
Time: 1 hour
Doors will open 30 minute ahead of time. Please aim to arrive 15 minute early to guarantee entry, as information will not be repeated for people that arrive late.
All sales final! If you purchase a ticket but do not show up for the class.
What to Bring
None
What's Provided
No
Cancellation Policy
There are currently no upcoming dates scheduled for this Dabble. Log in to an account message the host or add to your bucket list to be automatically notified when new dates are posted.
MORE ABOUT YOUR HOST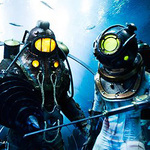 Malinda is an all around wig guru, making and styling wigs for costumes for over six years. From spiking to styling to fantastic shapes to scissors, if Malinda doesn't know how to do it, she'll probably figure it out. Malinda has worked at Arda Wigs for almost three years and she is the main teacher and mastermind behind all of our wonderful wig classes.