Step Into Your Power Vibration Activation & Energy Clearing
ABOUT THIS EVENT
Event Category
Fitness & Wellness
Event Overview
Are you sick of playing small and not taking risks? Do you feel like many of the things you do are for others and your needs always come second? If so, this workshop is for you!

Come ready to:
- Step into your full power to be truly seen, heard and acknowledged
- Start putting yourself first
- Identify and clear blocks that keep you from playing full out and seeking new adventures and challenges
- Get out of your "9 to 5 box" and truly live big and play by your own rules

Leave feeling ready to play big and step into your true power!
What's Provided
Just bring yourselves and an open mind. I will provide everything you need!
Cancellation Policy
There are currently no upcoming dates scheduled for this Dabble. Log in to an account message the host or add to your bucket list to be automatically notified when new dates are posted.
MORE ABOUT YOUR HOST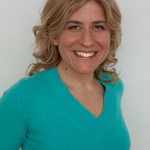 My name is Deb, and I've spent the last several years, hundreds of hours, and thousands of dollars working with some of the world's top consciousness leaders to learn tons of methods to create the life of my dreams and step into my full power. As a coach, I've used these tools to help my clients truly live big, manifesting abundance, happiness and miracles beyond their wildest dreams! I'm super excited to share these with you and look forward to meeting you soon! For more information, go to deborahacker.com.