Live Your Love Life: A Visualization & Clearing Workshop
ABOUT THIS EVENT
Event Category
Fitness & Wellness
Event Overview
In this workshop, we'll bring awareness to and begin to clear unconscious patterns from childhood and dating relationships. Step-by-step, we'll walk you through detaching from the things and people holding you back from love. This class includes visualizations, meditations and clearings. You'll leave the workshop feeling lighter and more aware with a clear picture of what it's like to be living the truth of your love life.








What to Bring
You may want to bring a pen, paper and something to drink.
What's Provided
We'll provide some light snacks!
Cancellation Policy
There are currently no upcoming dates scheduled for this Dabble. Log in to an account message the host or add to your bucket list to be automatically notified when new dates are posted.
MORE ABOUT YOUR HOST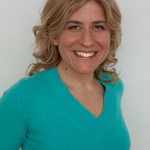 Deborah Acker is a Certified Intuitive Coach & Energy Healer. She has trained with top coaches around the world learning the most effective ways to create permanent and impactful change. She helps clients break through patterns quickly and tune into their intuition to live from truth every single day. She is also the host of Truth Talk Radio on transformationtalkradio.com. For more information about Deborah, you can go to her website at deborahacker.com.
Erin Diedling, M.Ed., LCPC, SEP is a clinical psychotherapist and founder of Loft Counseling, PC in Chicago. She is a Somatic Experience Practitioner, a psycho-biological treatment for trauma and anxiety. She treats complex trauma, early developmental and attachment issues, eating disorders, anxiety, couples, artists and more. In addition, Erin is an intuitive reader/healer and does healing work with clients around the globe. She grew up in New Orleans where she became aware of her ability to perceive energy from a young age. Erin claims that love and connection are her greatest tools for helping her clients. She has a passion for "the impossible" happily uses her gifts to help people worldwide connect to their hearts' desire and then helps them clear dysfunctional patterns, and then get into the flow of their own unique creative energy. She helps people get in touch with their intuition, joy, truth, consciousness and spirit. She specializes in helping individuals, performers, groups and organizations to clear energy-dense blocks. "I'm so blessed to do what I love. I get to see miracles every day." Erin writes, paints and dances in Chicago. For more information about Erin, head to erindiedling.com.
EXPERIENCE REVIEWS
Erin C.

Reviewed on 04/23/17

This was an interesting class that brought a few things to light for me. Was very small class that allowed for 1 on 1 attention .

This was an interesting class that brought a few things to light for me. Was very small class that allowed for 1 on 1 attention .