Fear No Lye | Intro to Natural Soap Making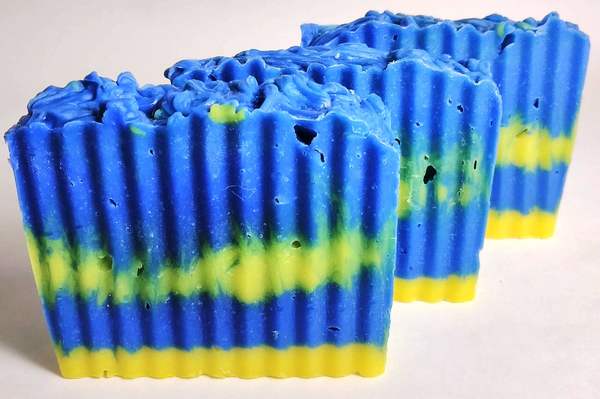 ABOUT THIS EVENT
Event Category
Arts & DIY
Event Overview
This is the perfect beginner's class for anyone who has wanted to make natural soap but was afraid to tackle it alone. We will cover the fundamentals of making cold process soap including various oil usages, safety precautions when dealing with lye, colorants, fragrances, design styles, curing times and more. You will leave with a loaf of soap that will yield 6 luxurious, skin-loving bars of soap perfect for yourself or for gift giving! Recipe & instructional handouts will be included along with all other major supplies needed.
This class is held at Michaels in Evergreen Marketplace in Evergreen Park, IL.
What to Bring
Warm, Cool or Earth tone Glycerin soap colors by Artminds as well as Plastic Pipettes by ArtMinds
Minimum age
All ages welcome
Prerequisites
Plan to wear long sleeves & closed-toe shoes.
What's Provided
All materials you'll need for the class...just register and show up!
Cancellation Policy
Location
There are currently no upcoming dates scheduled for this Dabble. Log in to an account message the host or add to your bucket list to be automatically notified when new dates are posted.
MORE ABOUT YOUR HOST

Deniera is no stranger to the DIY Craft world. Nor is she your average "crafty" person. Being naturally creative is a trait she inherited from her father. She strives to create projects that have a "handmade feel with a retail appeal" and enjoys the process of researching, planning and sourcing materials for her endless craft projects. Her favorite mediums to work with are crystals, leather, vinyl, paint, bath & body raw materials just to name a few. She sees creating as a way of expressing who you really are and enjoys the satisfaction of helping people "find themselves" in a "crafting" world. Her motto to her students is "If you like it, I love it" as she understands styles, just like people, are different and should be celebrated accordingly. She currently manages 4 Etsy shops and a do it yourself company called Sip & DIY which is designed to host, create and enhance social events with do it yourself "make & take" projects. Deniera enjoys "doing while socializing" and considers "laughing" an activity.