ABOUT THIS EVENT
Event Category
Fitness & Wellness
Note: This is a multi-session event series. By purchasing the event package, you acknowledge that you can attend all event dates included below.
Event Overview
Empower your teen with the tools to succeed in their personal and academic life in this
6 week mindfulness series!

Mindful Youth: 
A Mindfulness Program to Help Teens Manage Stress, Regulate Emotions,
and Improve Attention, Connection, and Communication

Being a teen can be really stressful! Stress and challenging emotions show up every day at home and in school. Depression, anxiety, and sleep and attention problems are commonplace, tempting many teens to experiment with drugs or alcohol. When this happens, our youth need tools to help them navigate how they are feeling, respond thoughtfully, and cope in healthy ways.

Mindfulness training provides a toolbox that helps youth build more self-awareness and cultivate inner resilience. It teaches them powerful skills to manage stress in healthy ways and navigate everyday challenges more effectively. More importantly, mindfulness practices help our youth develop healthy habits for a lifetime of wellness and happiness by teaching them to live life more fully with kindness, compassion, and curiosity.

This six-week series will teach teens how to manage difficult feelings, grow in self-acceptance, and improve their overall well-being.

Gift your child with this essential practice to achieve balance, calm, and resilience…

Start their Mindful Journey today!

Participants will learn:



Skills to enhance mood, regulate emotions and thoughts, and boost self-esteem 


Strategies to cope with anxiety and stress 


Techniques to improve attention and concentration 


Ways to increase feelings of calm, relaxation, and self-acceptance 





Practices to cultivate compassion and truly listen to and communicate with others

 


Through guided mindfulness meditation, small group discussions, and fun workshop activities, participants experience a sense of connection and safety that many have never felt before. Sessions may include journaling, art, music, or interaction with nature. Each session will typically end with an invitation to do some brief practices at home.

Sundays, October 2nd - November 6th
3:00-3:45 pm
$150 for six week series

Class 1: Oct. 2nd
Class 2: Oct. 9th
Class 3: Oct. 16th
Class 4: Oct. 23rd
Class 5: Oct. 30th
Class 6: Nov. 6th

Mindful Movements Pilates & Yoga
22W550 Poss Street
Glen Ellyn, IL 60137

To register:
Visit http://mindful-movements.net/events-workshops
or call (630) 469-2911
Minimum age
All ages welcome
What's Provided
Student Activity Booklet
Cancellation Policy
Location
There are currently no upcoming dates scheduled for this Dabble. Log in to an account message the host or add to your bucket list to be automatically notified when new dates are posted.
MORE ABOUT YOUR HOST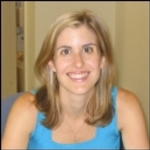 Shantal is a wellness and personal growth champion who provides mindfulness education and transformational life coaching to empower others with the tools to thrive in their personal, academic, and professional lives. Her passion is bringing mindfulness to youth to strengthen their well-being and awaken resilience by helping them cultivate self-awareness and compassion and teaching them effective strategies to help them to communicate and connect in a deep and meaningful way.
Shantal was first introduced to mindfulness at a young age and has always had a passion for contemplative and introspective practices. In 2007, her interest in and practice of mindfulness deepened, prompting her to participate in various mindfulness workshops and retreats throughout the country. Inspired by the profoundly transformative and healing effects that she experienced on a personal level, as well as the unique challenges posed by parenting two young children and a teen, Shantal decided to become trained as a Mindful Educator through Mindful Schools so that she could help others achieve balance, clarity, and wellness for their mind, body, and spirit.
In teaching mindfulness, Shantal brings her experience as a parent, life coach, and her own daily mindfulness practice to provide a welcoming, supportive, compassionate, and healing environment coupled by a keen sense of the mindset needed to introduce and nurture a love for this invaluable practice to our youth.
As a mindfulness educator, Shantal offers both private one-on-one instruction to youth, parents, and individuals and public group lessons for youth via nonprofits, schools, and yoga studios.
Shantal is also a Reiki Master, writer, event producer, and marketing and PR consultant for individual practitioners, companies, and organizations in the personal growth and wellness industries. A native Spanish speaker, she also holds a B.S. from Georgetown University and a J.D. from the University of Chicago Law School.