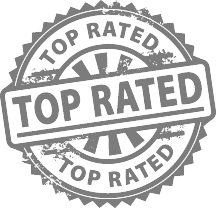 I have always loved music and art. I launched DeBord Studios in 2014, fulfilling a dream to share my passions with my community. If you'd like to learn more about me or my work, please visit my website! www.DeBordStudios.com
Maeve L.

Pointed Pen Calligraphy I - Intro

I really enjoyed how Shannon taught this class. She went through the entire lowercase alphabet with us step by step which was very helpful. I enjoyed the whole class overall. The size was good, the location was nice too. I am looking forward to taking a more advanced class with Shannon in the future!

Nicole C.

Pointed Pen Calligraphy I - Intro

Shannon is a great teacher. She went step-by-step through the entire lower-case copperplate alphabet. She took time to check in with us after every two or three letters to make sure that we were good on the letters. There was plenty of hands on practice time as well personal demonstrations if needed. I look forward to taking Pointed Pen II with her soon.

Maeve L.

Pointed Pen Calligraphy Level II

This is my second class with Shannon, and there's a reason I keep taking classes with her! Shannon is a great instructor. She's very positive and upbeat about teaching a rather difficult skill. She's very supportive and takes the time to sit with each student individually to make sure they are learning correctly. I appreciate her time and patience when learning calligraphy from her, and will continue to take classes with Shannon. If you're interested in Calligraphy I would 10 out of 10 recommend taking Shannon's classes.

Sarah C.

Brush Calligraphy

Shannon's class was great and she offered a wonderful hands-on learning experience. She had the relevant materials and gave us some great things to take home and keep practicing. The best part was the personalized project she helped us with allowing us to put our talent to real-use. And she had snacks!! :) All around amazing experience!

Becky N.

Brush Calligraphy

Loved this class! It was fun and ran at a perfect pace. Shannon is an upbeat, easy going instructor. The materials were relevant and instructions were easy to follow. I hope to take another class with Shannon!