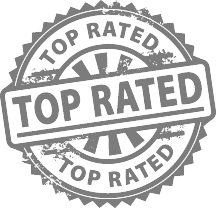 Nancy Plummer
Chicago, IL
Nancy is a passionate fashion entrepreneur who loves all aspects of the fashion industry. As a stylist, she helps individuals create a style that's uniquely their own. Nancy works from the inside out, achieving a signature style.
Nicole A.

Body Type Evaluation

Quite the learning! Prior to the class I did not understand how knowing your Tru-Fit size could be so meaningful. I like most simply thought the average "size" in my closet was my true fit.

Also, did not know that how many heads tall you are is an indication of your height and most importantly assists you with defining body proportion. It all supports how things fit.

Nancy is a professional teacher that is down to earth and respects the diversity of her class. The setting was intimate and fun.

Nicole A.

6 Keys to Achieving Impeccable Style

First class with Nancy which was small & enjoyable.

Class provided insight on how to define your own style as well as establishing a wardrobe toolbox.

Charley H.

Fashion Tips to Improve your Style

I loved this class! It was exactly what I needed. Nancy Plummer is an expert in her field for sure. I will be looking out for more of her classes!!

Nicold P.

Body Type Evaluation

Great class, it was so informative, and Nancy gave great advice on how to determine your body type and great suggestions on how to accentuate positives and camouflage any problem areas. Another plus is because she's in the industry she has great contacts that she can point you at for your individual needs. She really focused on each person in the class so it was very personalized and not just general information you would get on the internet. We even got a chapter from her style book! Highly recommend! Can't wait to take her next class.

Tracey B.

Body Type Evaluation

Very informative and fun class.

Mercedes J.

Making Color Work For You

Nancy has an obvious depth of knowledge in this area. She communicated the principles of color in a way that I could grasp. There was a great balance between the technical and fun. I walked away knowing what "my colors" are as well has how to identity them. I am waiting for an opportunity to attend this class again along with some of my friends.

Johnette M.

Making Color Work For You

This class was very helpful to me. It refreshed my understanding of color. It taught me the basics in using color to improve my wardrobe and my overall look. I now know the basics in identifying what colors work for me and for others.

Shannon K.

Fashion & Style Inquiries & Exploration!

I am so happy I signed up for this class. Nancy is incredibly knowledgeable and took the time to answer my long list of questions thoroughly. She offered many specific suggestions, which gave me a concrete idea of my next steps in building a business, and brought an encouraging attitude that made me more confident in my ability to succeed.

Marisa I.

Making Color Work For You

My friend and I signed up to learn more about using color appropriately in our respective wardrobes. I had fun learning about the color wheel. The best part was using the different drapes on each other to see which colors actually work best for everyone's skin, hair, and eye colors. It was impressive to see my friend's eyes brighten just with changing the drape!

Shannon K.

Fashion Business Planning

This class provided wonderful, concrete ideas for developing my business. I left with a rough draft of a mission statement and the beginnings of a simple business plan. Nancy asked great questions that helped me define my vision, anticipate challenges, and prepare to overcome them. She also had many useful tips for marketing and networking. I left feeling motivated and energized!

Allison P.

Making Color Work For You

This is the second class I took from Nancy and it was great. Her classes are organized and very informative. She presented the material in a way which was easy to understand and I was able to use the information immediately.

Millicent W.

Fashion Business Planning

This class was fantastic! The best $30 I ever spent. It's like getting an advanced degree in Fashion Business Planning.

Millicent W.

Making Color Work For You

Very enlightening. This is a tough topic, and Nancy did a great job explaining it.

Cyaira A.

My Closet Scrutiny

I loved the class! It encouraged me to want to get organized. The class also gave me great ideas to make my space work.

Lauren P.

My Closet Scrutiny

Nancy is great! She's very engaging and I thoroughly enjoyed this class. I learned so much! I'm really looking forward to taking other classes with Nancy.

Kristen L.

Create Your Business Vision Board!

This class was great! There were only 5 students which was great - lots of one on one with Nancy. I really liked that it was in the Harold Washington Library and we had our own private room. Nancy brought everything we would need - a wide range of magazines, glue sticks, markers, scissors, and especially music to get our creative juices flowing. This class was especially great for my 8 year old daughter -- she sat right next to Nancy and was given LOTS of attention, direction and guidance. We both loved the class and have our vision boards in our house where we both can see them every day. We will certainly be taking another class from Nancy this year! Thanks so much!!!!

Tanarra S.

Intro to Image Consulting

After having my daughter 6 months ago, I really wanted some help to figure out how to revamp my overall image and get a better sense of what my image says about me - and what I want it to say. I found Nancy's class and decided to go for it. I am so glad that I did.

Lyssa M.

Intro to Image Consulting

Great class. Very knowledgable and interesting teacher.

Lyssa M.

Making Color Work For You

This class was great! Nancy is the real deal. She's a true authority on image/personal branding/style, etc. She is knowledgable and an excellent communicator, as well as being an all around pleasant, helpful person. Take all of her classes!

PS - This sounds too good to be true, so I want to say that I'm not her friend, client, daughter, or mother. Just a grateful student :)

Lyssa M.

Wardrobe Planning for Women & Men

Excellent class. I'm planning on taking any and all courses taught by Nancy. Great value.

Alexis S.

Becoming a Fashion Stylist

This was my first class with Nancy. Very Informative! I left Inspired & Ready to jump start my stylist career. I recommend this class to anyone who wants to be a Fashion Stylist.

Allison L.

Fashion Business Planning

Nancy has done an excellent job of creating a concise but extremely helpful and informative course about Fashion Business Planning. I left the class with much needed focus and direction to develop and market my business and usable tools that could be implemented immediately. While it's a 'fashion business' focused course, the tools and information she provided could be applied to anyone considering starting their own business. My only regret is because of some confusion on the exact room location, I missed out on more time with Nancy.

Teeeh B.

Fashion Business Planning

Very informative and encouraging. Moreover, the atmosphere she provides is very casual and she's open to any and all questions.
Awesome teacher.

Teeeh B.

Becoming a Fashion Stylist

Very informative and encouraging. Moreover, the atmosphere she provides is very casual and she's open to any and all questions.
Awesome teacher.

Kaitlyn B.

Becoming a Fashion Stylist

Nancy was outgoing and friendly and had so much information for us. Will definitely be keeping an eye out for more of her classes!

Janine M.

Wardrobe Planning for Women & Men

I loved this class! Nancy was kind enough to run the class even though I was the only student (she asked first if I still wanted to do it). It ended up being a fun and insightful 90 minutes. She's clearly a pro (teaches fashion at universities and owns her own business) but it was like spending time getting advice from a friend. Would definitely take a class of hers again, and have already started reassessing my wardrobe based on her tips.

Kellye B.

Fashion Business Planning

I had a great time in this class. I have taken business classes and was looking for something to refresh my ideas of a business plan. The class did that and much more. I am now confident that I will be able to get my business plan on the go. She also gave use resources to help us network which was great because I am new to Chicago.

Kat O.

Making Color Work For You

I loved Nancy's class. I felt like I learned so much about what colors look good on me. I really think this class is an amazing value.

Robyn H.

Becoming a Fashion Stylist

Nancy is a pleasure to have as an educator! She is well-versed in her fields, and makes the lecture flow naturally. There was even time for questions, which I also value. I would definitely recommend her as a class educator.

Beth S.

Fashion & Style Inquiries & Exploration!

Really enjoyed this class! The group was small and Nancy had time to answer all of our questions. She teachers professionally and it shows with her ability to explain different concepts--we were all surprised when the two hours were up because it seemed to fly by. She provided so much great information and knowledge, along with personalized tips, that I can't wait to "take" with me when styling myself in the future.

Jessica S.

Wardrobe Planning for Women & Men

This was a very fun, informative class. I learned a lot about what the core basics should be of my wardrobe. I also learned about making a "cluster" of clothes for different purposes. Nancy made it fun and interesting. I highly recommend this class.

Lylianis R.

Wardrobe Planning for Women & Men

I enrolled in this class to prepare myself to enter a career of image consulting. I love that our instructor, Nancy was very detailed about the necessary items women and men should have in their wardrobe. Even a savvy dresser can learn a few tricks in looking your best by taking this class.

Barbara T.

Making Color Work For You

This was a great class. Nancy really knows her stuff and presented great ideas. Most importantly, she went out of her way to make me feel comfortable....I was outside my comfort zone but was immediately put at ease. I look forward to additional Dabble classes with her. I left knowing that I could make some small changes and that they would be successful.

Melissa F.

Intro to Image Consulting

Nancy is a delightfully engaging woman with many years of imaging consulting experience, and she makes the class inspiring and interesting. I took the class to understand how to begin to "brand" myself, and I feel like I have a plan of action that reflects my values and the image I want to portray. I highly recommend her class, if you have the opportunity to take it!