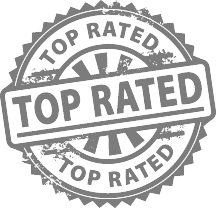 Victoria D.

Abstract Painting 101

Chelsea was an awesome teacher - gave great tips and suggestions while allowing the class creative freedom to explore. I would absolutely take another class taught by Chelsea again!

Rhonda T.

Abstract Painting 101

This was my first Dabble class and I really enjoyed the whole experience. Chelsea is a fantastic instructor - she taught us about color and composition without sending us into information overload, and she offered thoughtful guidance in an encouraging, helpful way. Everyone left the studio with a finished piece and a newfound creative outlet to continue exploring. I highly recommend this class (or any class that Chelsea might teach.)

Charlene C.

Abstract Painting 101

This was my first art class in 15 years, and my first Dabble class ever. I went with a group of girlfriends and was a little nervous walking in (growing up, I hated painting because I was terrible at it) - but I actually walked away from this class with two* art pieces that I love!

Chelsea is awesome. She had the space all set up (and decorated with cute flowers!) when we arrived, so all we had to do was crack open a bottle of wine and take a seat. She was incredibly warm and engaging as an instructor, and spent time with each of us to make sure we got the most out of the lesson. Using sample inspiration photos, she taught us about overall composition, patterns, shapes, color combos, etc - and as we were painting, she guided us with suggestions that never felt condescending or rushed.

Overall - I had a fantastic time learning from Chelsea, and look forward to taking another class with her soon! Highly recommend!

*We each left with one finished painting on canvas, but I also brought home my "practice" sheet because I liked it.

Katie N.

Abstract Painting 101

Chelsea's abstract painting class was AWESOME! It was a nice change of pace from a typical sip-n-paint where everyone in the class paints the same object. She provided the perfect amount of guidance while still allowing each person to tap into their creative self in order to create their very own masterpiece. I 100% recommend this class!!!

Brett K.

Abstract Painting 101

Chelsea was a great teacher! This was my very first art class and when my art wasn't turning out the way I wanted, Chelsea very patiently helped me add things to it so that I felt better about it. She is very relaxed, but fun and definitely knows what she is doing! I would recommend her class to beginners and advanced artists alike and I definitely plan on taking another one with her!

Rianna K.

Abstract Painting 101

My coworkers and I booked this class to bond with one another and it was so much fun! Chelsea was very talented and easy to work with. Our paintings turned out amazing and we're already talking about booking our next event:)

Melanie R.

Abstract Painting 101

I've been wanting to take an art class FOREVER, but since I'm a perfectionist, a blank paper is simply daunting. I got together with a group of friends, calmed my nerves with some wine and we settled into Chelsea's class. She's awesome!!! Getting started is half the battle - but Chelsea was with us every step of the way, helping us to view things in a different way. By the end of the class, I was much more relaxed and we were all having fun with our 'masterpieces'. While I probably won't be hanging mine any time soon, this class helped me get out of my head. And...I just purchased some paint and brushes!

Jessica W.

Abstract Painting 101

I took a class with Chelsea for abstract painting and had a great time! The class atmosphere is different than the typical 'sip and paint' class that has a lot of instruction. This particular class allowed for a lot of creative freedom which got me out of my comfort zone and ended up being a very relaxing and therapeutic experience. Chelsea encouraged us to think outside of the box and gave us guidance as we needed, but also space to do our own thing. It was fun to see how different all of our paintings were! It was a freeform experience and allowed for a lot of laughs and bonding. Will definitely be back for another class. Thank you Chelsea!

Paul W.

Abstract Painting 101

What an enjoyable time; sipping wine (or ice tea), talking with classmates, and painting in abstract for the first time. Chelsea is a beautiful person, full of life and happiness. She doesn't spend an inordinate amount of time instructing but rather gives the tools and helps turn on the creative juices. No need to be fearful; everyone is creative and can have a good time painting here.

I'm going back next week!