Flower Arranging Workshop

TOP RATED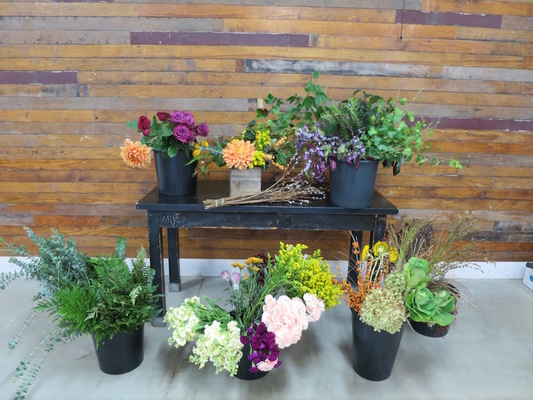 ABOUT THIS EVENT
Event Category
Arts & DIY
Event Overview
This workshop will focus on making a floral arrangement featuring local, in-season flowers and foliage. Learn some new skills and figure out how you can use foraged items from your neighborhood to help create a unique arrangement.
NOTE: In the event that a class doesn't meet its minimum (5), we will make every effort to find a place for you in another class within a reasonable time-frame. To ensure a class gets filled, we encourage you to sign up with a group of friends.
What's Provided
Flowers, containers, floral shears
What You Can Expect
Instruction on how to make a fresh flower arrangement
Tips to keeping arrangements lasting longer
A floral arrangement in a container to take home
All work materials provided
Learn which flowers are easy to grow and good for cutting in our area
Cancellation Policy
There are currently no dates scheduled for this listing. Add to your bucket list to be notified of future dates or message the host to request a new date or private event.
MORE ABOUT YOUR HOST

TOP RATED
I love bringing floral and garden design to people in a hands-on way with our classes. I do not teach people to make a copy of a specific design, rather really enjoy showing participants different options and techniques to make something special.
One of my favorite things about teaching workshops is seeing how individual personalities show up in each piece created, and some of the most beautiful work ends up being from people who swear they are not creative!
If you don't see a workshop here that you wish we would offer - or would like a private or semi-private workshop, just let us know here or via our website.