ABOUT THIS EVENT
Event Category
Fitness & Wellness
Event Overview
This workshop will discuss how to effectively balance work life, family life, and maintaining good health while still having personal time for YOU. If you have a busy work schedule and can't ever seem to find the time to manage everything else in your life - the kids, daily exercise, cooking meals, errand running, and paying bills, plus eat well AND take care of you - then this is the workshop you have been waiting for!

Chef Gina will discuss meal planning and making the most of your time and money in the kitchen, Kym Ray with TimeSavers will discuss time management, and Dana Cohen will cover the basics of a good exercise routine that you can fit into any busy schedule!
Minimum age
All ages welcome
Cancellation Policy
Location
There are currently no upcoming dates scheduled for this Dabble. Log in to an account message the host or add to your bucket list to be automatically notified when new dates are posted.
MORE ABOUT YOUR HOST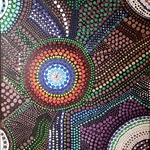 Gina Schmidt owns A Delightful Dish, Personal Chef Services. She is a Chef that specializes in helping families save time and money in the kitchen and grocery store. She provides weekly meals for busy families, cooking classes and workshops, and catering for small events.
Kym Ray owns TimeSavers, a personal assistant and concierge service. "We run errands so you don't have to!"
Ethan Myers owns No Limit Fitness, a personal trainer service. "All fitness goals are addressed whether it be muscle gain, weight loss, toning, or simple maintenance. A personal customized workout schedule and dietary advice will be provided. If you already have a gym membership, it does not need to be cancelled in order to train with me, this is a training specific regime."