ABOUT THIS EVENT
Event Category
Food & Drink
Event Overview
Eating healthy is tough - because you're too busy to do the 3 hour grocery run and cooking thing every night. What if quick, easy AND healthy were within your grasp (and budget)?

If you're looking for a few quick & healthy staples to shake up your meal routine, this class is for you! In this class, Dabblers will have hands-on instruction for making curried chicken salad with apricots and a brown rice pasta with three types of pesto that you can choose from.

From these two simple meals, Dabblers will learn to modify for endless healthy options - including 3 pestos (ancho chile, cilantro & nut-free) and 3 simple vinaigrettes (pomegranate orange, cilantro-lime and strawberry balsamic) that you can easily make at home that are free of preservatives and extra fillers.

At the end of class, Dabblers will sample the prepared dishes and discuss food pairings with each pesto and vinaigrette.
Minimum age
All ages welcome
Cancellation Policy
Location
There are currently no upcoming dates scheduled for this Dabble. Log in to an account message the host or add to your bucket list to be automatically notified when new dates are posted.
MORE ABOUT YOUR HOST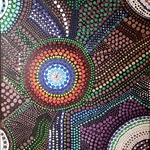 Gina Schmidt has been a chef for 6 years and graduated from The International Culinary Institute of Colorado.
Cooking for others is her gift and her passion. "I believe in simplifying the culinary process for my clients and making their lives easier. I've had clients ask me if they can hug me after I have prepared a special dinner for their loved ones. To me, that makes it all worth it!