ABOUT THIS EVENT
Event Category
Business & Technology
Event Overview
The world is on "information overload," and it's so easy to feel overwhelmed at any given moment. Start the year off right with the popular Creative Year Ever!™ Workshop! Designed to inspire, educate and activate creative entrepreneurs and web marketers this event is a time to reflect and prepare for a better New Year! Join Scott Winterroth (ContentAcademy.com, BlogYouWant.com) and friends for an uplifting and educational workshop aimed at building a roadmap, answering tough questions and finding like-minded accountability partners so collectively we will make 2020 our most creative year ever.
Goal Setting Workshop: Achieve your Goals in 2020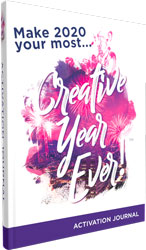 Workbook included with an event ticket.
Did you achieve your goals for 2019? Are you on track to grow in 2020?
January is the perfect month to review your accomplishments last year, and set new goals for a prosperous new year!
In this workshop, we'll take you through a proven format for celebrating your wins, acknowledging your growth areas, and setting achievable goals for next year. You'll have a chance to discuss your challenges and successes with other creatives, and you'll come away with actionable strategies for making 2020 your most Creative Year Ever!
This meetup is ideal for creative entrepreneurs or business owners at any level! Whether you're full-time or side-hustling, just starting out or well established, you're guaranteed to gain some useful insights and valuable connections to set you up for success in the new year.
The workshop cost includes a printed goal setting workbook so you can implement your ideas immediately!
Workshop Investment:



$25 for tickets purchased before December 25




$35 for tickets purchased after December 25 until the day of the event;




$40 at the door.



Meet the workshop facilitator: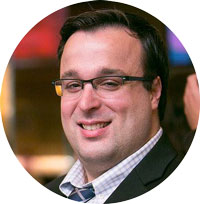 Scott Winterroth is the co-founder of Content Academy.com, author of The Digital Acquisition Cycle for Content Creators and host of the podcast The Blog You Want in the Time You Have.
Minimum age
All ages welcome
What's Provided
Creative Year Ever!™ Activation Journal
Refreshments
What You Can Expect From This Experience
Development of key goals
Tips for prioritizing your efforts
Empowerment to elevate to the next level
Tap into your creative potential
Cancellation Policy
Location
There are currently no upcoming dates scheduled for this Dabble. Log in to an account message the host or add to your bucket list to be automatically notified when new dates are posted.
MORE ABOUT YOUR HOST
TOP RATED
Scott is a co-founder of Content Academy and a 12-year professional of the integrated marketing and communications fields. Currently, Scott is a full-time digital marketing manager.
WordPress Developer and Blogging Coach:
In 2008, Scott was introduced to WordPress while starting his blog, CountryMusicChicago.com. Utilizing his journalism degree, publicity tactics, and photography skills, Scott managed to build an online community from scratch that quickly became a known resource for all things country music in Chicago. Along Scott's Country Music Chicago journey, he quickly became enamored with WordPress, an open-source website content management system, and digital marketing tactics such as search engine strategy and content marketing. Scott quickly realized that when combined these tools can be very powerful for not only building blogs but also for marketing businesses online.
Today, Scott is the author of the book, The Digital Acquisition Cycle for Content Creators, and the host of the podcast, the Blog You Want in the Time You Have, available on most popular podcast platforms.