ABOUT THIS EVENT
Event Category
Fitness & Wellness
Event Overview
The difference between successful relationships and failed ones is knowing what makes them succeed. We've all been in relationships, that despite our best efforts, are not working. You try to understand each other, explain your intentions, thoughts, and feelings to no avail. You try everything you can think of yet still feel like the relationship is adrift.
Learn How To Make It Work!This workshop focuses on facts, skills, and techniques that create positive change with almost all couples. You'll see your relationship differently & learn how to focus on what you're doing instead of what you're trying to do. You'll understand the identifiable patterns that encourage, set up, and prevent either partner from connecting and doing healthy behaviors. Without learning what makes successful relationships thrive you slowly drift apart. Unable to recognize the subtle, repeated patterns undermining you in the background there will typically be a dramatic event signifying the relationship is in trouble.
You'll discover how to identify behaviors, thought processes, and reactions that are unique to failed relationships. Then you will learn how to make a fulfilling, fun, emotionally connected and successful relationship!
What to Bring
Brown bag lunch & beverage for working lunch
Minimum age
All ages welcome
What You Can Expect From This Experience
See the patterns undermining your relationships
Recognize failed & successful relationship behavior
Use new skills by the end of the workshop
Learn teh ingredient for a good relationships and how to use the recipe
Cancellation Policy
Location
There are currently no upcoming dates scheduled for this Dabble. Log in to an account message the host or add to your bucket list to be automatically notified when new dates are posted.
MORE ABOUT YOUR HOST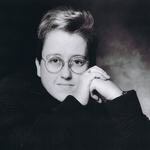 Cheri DeMoss MA, LCPC, CAADC, NCADCII, MAC, NCRS
Cheri DeMoss is founder and director of Empowering Options Counseling Innovations specializing in empowerment therapy. Over the past 29 years Cheri has designed and presented training seminars for both National and State wide conferences as well as corporate and small businesses.
Combining magic with an innovative and insightful approach, Cheri creates an energetic and stimulating presentation style to provide participants with clear information and effective techniques they can implement immediately.
In addition to providing individual, group and couple counseling, Cheri teaches adult education, relationship classes, and designs and presents seminars and workshops on innumerable topics. This experience has given her exceptional skills in motivating attendees. Cheri has an extremely unique ability to engage audiences and clients alike with a manner that enables them think, feel, and experience the topic. She creates a shame-free and emotionally safe environment where individuals learn and develop a passion for the subject. It is because of her ability to stimulate and motivate audiences that, often, conferences receive requests from those in attendance to have her back each year.