Decoding Classic Cocktails
27 Have Dabbled
ABOUT THIS EVENT
Event Category
Food & Drink
Event Overview
With the resurgence of the Classic Cocktail movement continuing to make its way to the mainstream, doesn't it feel like it's time to start crafting at home and not simply sipping at cocktail bars?

Bittercube Cocktail Whisperers Nick Kosevich and Ira Koplowitz are pairing up with Dabble to take a wily bunch of students on a tour of the American Cocktail-- from it's roots in the early 1800s to present day cocktail crafting.

Classic Cocktail recipes are often undrinkable for the modern palate. Bittercube will teach the class how to decode classic cocktails and create balanced, inspired cocktails at home. The formulas discussed will also apply to creating neo-classic cocktails and will help students understand how to balance cocktails.

This demonstration-style class highlights a few classic drinks: the Sour, the Daisy, the Old Fashioned and the Manhattan (which coincidentally sound like the cast of a Woody Allen movie ... but taste way less awkward, we promise) and lay the foundation for decoding other classic cocktails. Along the way, we'll break down the wall of recipe know-how to show just how easy it is to create great tasting craft cocktails with interchanging ingredients.

You'll sip while you watch and learn as well as getting involved in the cocktail making process. Leave with a solid understanding of American cocktails, and perhaps even a bottle of bitters and a few recipe cards as a parting gift.
Minimum age
All ages welcome
Cancellation Policy
Location
There are currently no upcoming dates scheduled for this Dabble. Log in to an account message the host or add to your bucket list to be automatically notified when new dates are posted.
MORE ABOUT YOUR HOST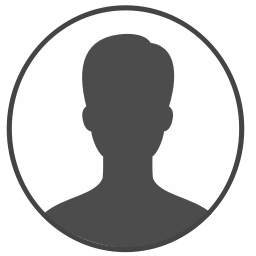 Ira Koplowitz worked for more than two years at the Violet Hour in Chicago, where he developed a number of house-made syrups, tonics and bitters. At Violet Hour, Ira worked as a bartender and a manager, and contributed cocktails to more than a year's worth of seasonal cocktail menus. Beyond bartending, Koplowitz has traveled extensively, eating and drinking his way across forty countries, spanning five continents.
Nick Kosevich helped open the Town Talk Diner in Minneapolis with mentors Tim Niver and Aaron Johnson. Nick crafted as many house-made products as possible, including a number of bitters and liqueurs. For three and a half years, Nick helped transform the collective palate of the Twin Cities from reserved sippers to educated imbibers. Kosevich won nearly every bartending award in Minneapolis while at "TTD" and went undefeated en route to winning the first annual Iron Bartender Competition in 2009.
Together, Ira and Nick formed Bittercube in 2009, where they pooled their knowledge of bitters creation and recipes together to create the six varieties of Bittercube bitters, which reaches country-wide wholesale and distribution locations. Bittercube, additionally, consults with bars and restaurants across the Midwest, creating cocktail menus and training bartenders. In Chicago, Bittercube trained the bar staff at Union Sushi & BBQ and Chizakaya. They also helped initiate a cocktail program at The Charleston. Most recently, Nick & Ira became partners at Eat Street Social in Minneapolis, where they hired and trained the bar staff, designed the layout of the bar and can be seen behind the stick on occasion. Bittercube has been featured in the likes of Food & Wine Magazine, Wall Street Journal, Martha Stewart's Everyday Food, Playboy, Imbibe Magazine, Chicago Tribune and Timeout.
Sadly, Nick will be unable to attend this event, so it will only be taught by Ira.
EXPERIENCE REVIEWS
Benji D.

Reviewed on 06/27/13

It was amazing and fun! We learned so much about the drinks and even got the opportunity to learn the proper stirring technique! Not only did we have a fiesta we went in as strangers and left as tipsy friends! ha ha

It was amazing and fun! We learned so much about the drinks and even got the opportunity to learn the proper stirring technique! Not only did we have a fiesta we went in as strangers and left as tipsy friends! ha ha