ABOUT THIS EVENT
Event Category
Fitness & Wellness
Event Overview
Looking to add to your skill set in climbing and learn more about locally micro-brewed beer? Join us for an evening of rope skills focusing on advanced knots and hitches. Specialists from 4Hands Brewery will be in the house to share knowledge of their forte, hops! This seminar is focused on rope, knot strength and knot applications. Some of the knots you will learn include the figure eight follow through, the bowline and a variety of hitches. If you want versatility and efficiency as a climber, understanding knots and hitches is a critical part of your study. Take this opportunity learn about and ask our professional about your favorite knots, hitches and hops!
Minimum age
All ages welcome
Prerequisites
Must be 21
Cancellation Policy
Location
MORE ABOUT YOUR HOST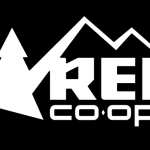 At REI, we believe that a life outdoors is a life well lived. We've been sharing our passion for the outdoors since 1938.
Join the REI Co-op community to get an annual dividend, access exclusives and give back. Lifetime membership is just $20.