Italian Lunch Hour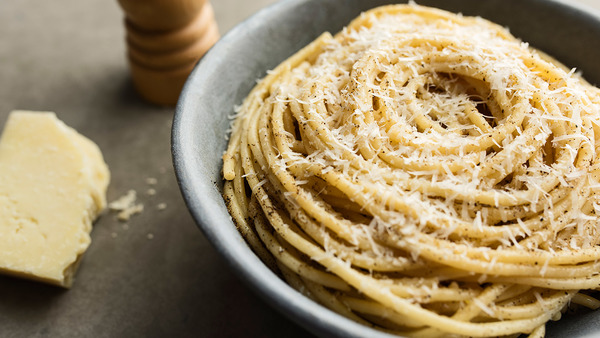 ABOUT THIS EVENT
Event Category
Food & Drink
Event Overview
Ahoy New York Tours and Tasting, a popular NYC food tour company will virtually host you as you enjoy a tasty Italian pasta lunch. Together we will cook a classic yet simple Roman dish, Cacio e Pepe. We will ship each participant all the ingredients to make this dish, so we'll need your address during booking. There will also be a special dessert already prepared for you to enjoy after all your hard work. Let's celebrate the Italian culture with three things that they love to do, cook, eat and chat!
Our host will start with ice-breakers and lead a kitchen scavenger hunt and then it will be time to dive right into making the pasta dish—while we also make sure to sprinkle in some fun trivia.
This dish will take approximately 20-30 minutes to make. Once your meal is ready, it will be time for you to enjoy your dish of cacio e pepe and surprise dessert. As you are nibbling and chit chatting, our host will make sure to stay and answer any questions that you may have.
Lastly—the fun part is that the winning team/person from the scavenger hunt has a chance to win a food tour ticket!
What to Bring
Cooking equipment: Grater, Tongs, Ladle or measuring cup, 1 pot to cook pasta, 1 medium to large sized pan, 1 medium-sized bowl Spatula or wooden spoon, Baking sheet with parchment paper
Minimum age
All ages welcome
What's Provided
All ingredients to make the dish along with a surprise dessert.
Cancellation Policy
Location
Virtual
There are currently no upcoming dates scheduled for this Dabble. Log in to an account message the host or add to your bucket list to be automatically notified when new dates are posted.
MORE ABOUT YOUR HOST
We're a NYC food tour company looking to bring you virtual foodie experiences of Chinatown & Little Italy.